We had such a great long Thanksgiving weekend! It was so nice having daddy home those extra days!
We spent Thanksgiving day at my mom's with both our families.
It was definitely different having a baby this year, but in a good way. Everyone loved holding her and we enjoyed showing her off!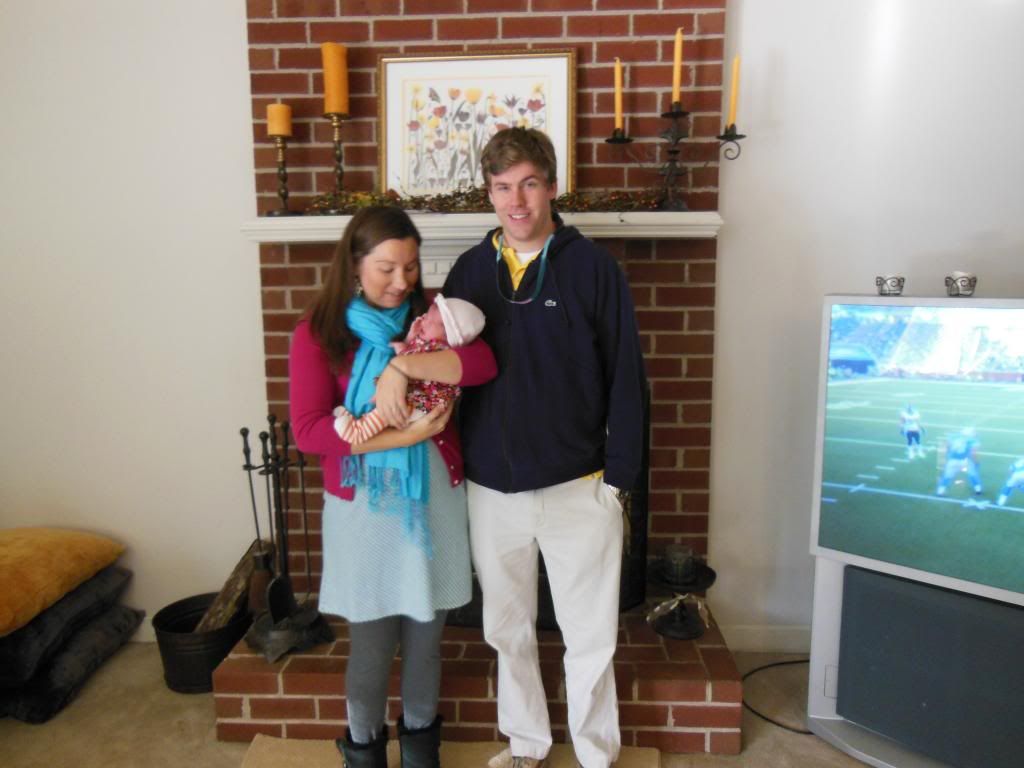 It was a great first holiday as a new family!