Saturday morning we headed up to Baltimore to celebrate Thanksgiving with my dad. Here's what we did:
Went to the new Four Seasons Hotel Lobby to check it out because it just opened. I found original artwork by Frank Stella!!! It was very exciting.
Enjoyed walking around the harbor and the beautiful sunset. We ate homemade raviolis then went to my favorite dessert place,
Vaccaro's
in Little Italy.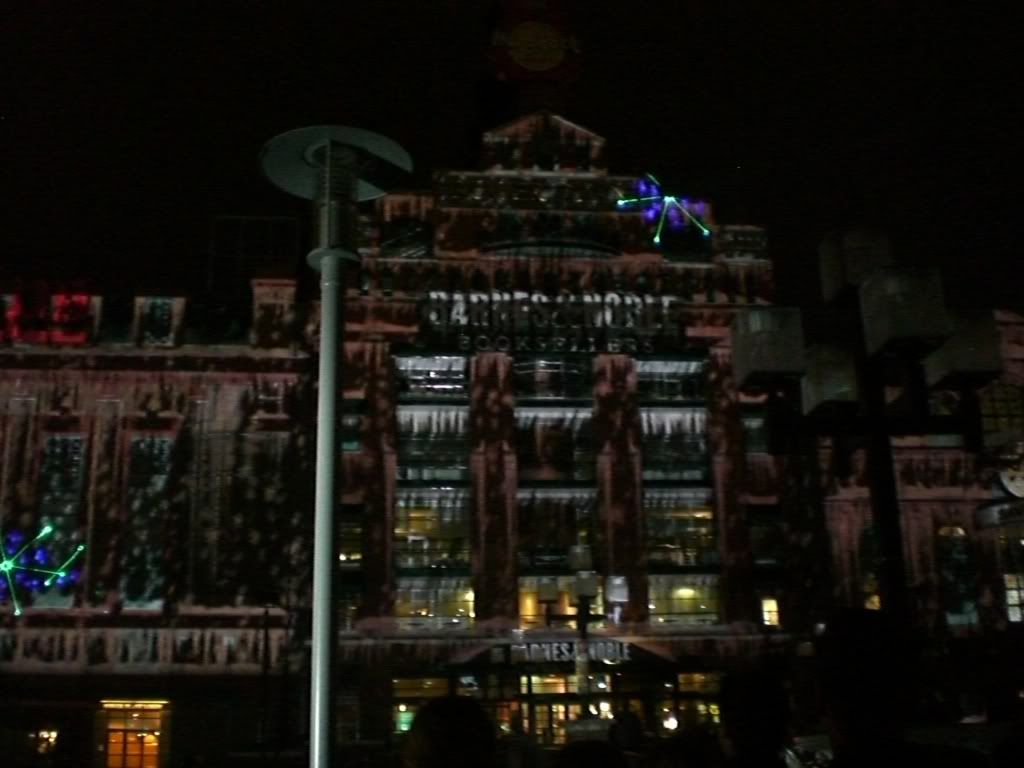 We went to a light show at the old Power Plant.
Sunday for lunch we went to
Chaps.
Clarke really wanted to go because he saw it on The Food Network's show Man vs. Food. It was really good!
On the way home we sat in traffic for what seemed like forever. It took us five hours to get home when it normally takes three! Not fun.
Besides the traffic we had a great time. So glad we got to enjoy the holiday with dad up in Baltimore.