This past weekend we finally started using our cloth diapers. I am happy to say that so far I've really enjoyed them! I was afraid after spending all that money to set it up I wouldn't like all the washing, but it's a lot easier than I thought.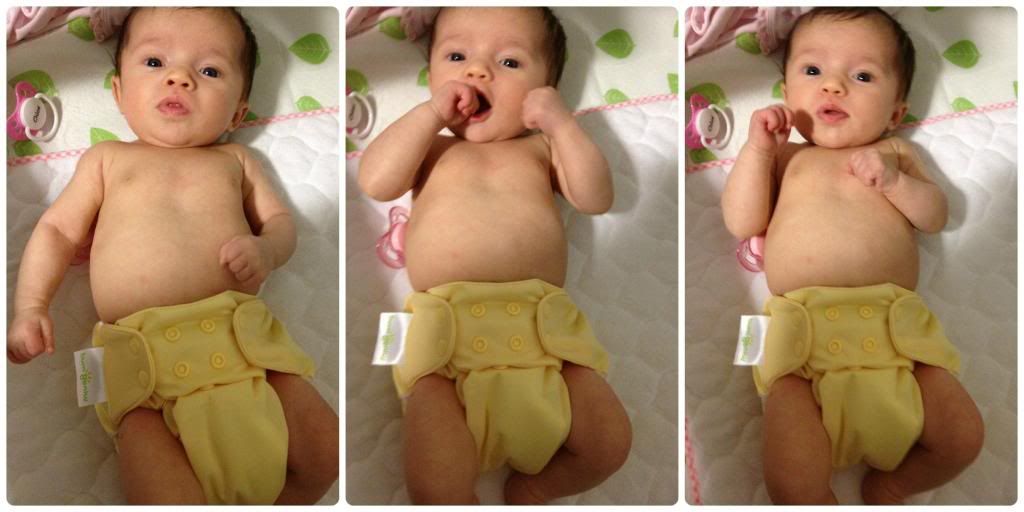 And she looks so cute in them!
Sunday it was unseasonably warm here. 70 and sunny, it was so nice! We took Chloe up to The Club for lunch and to hit golf balls with Clarke's family.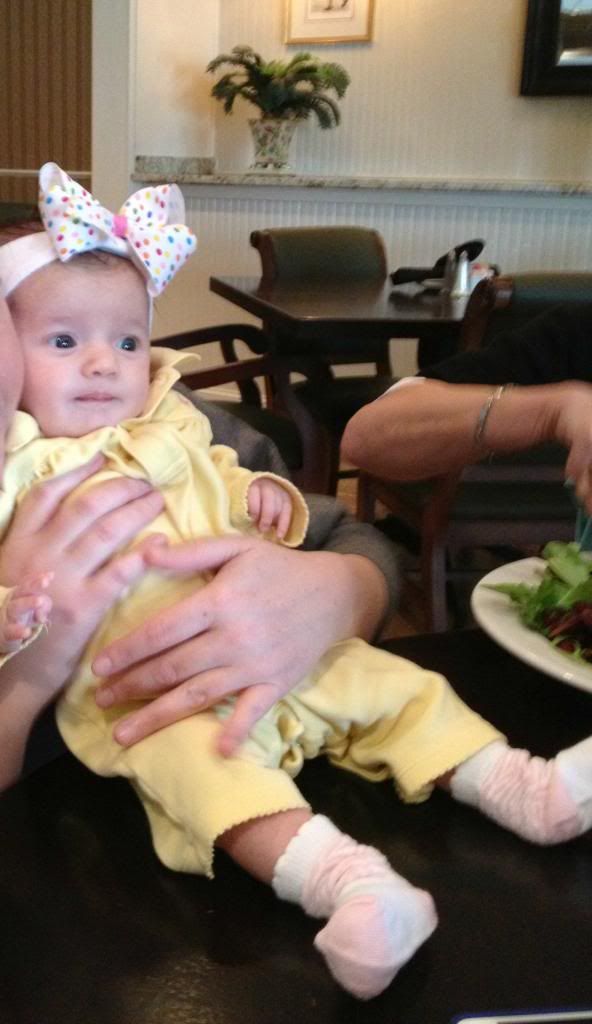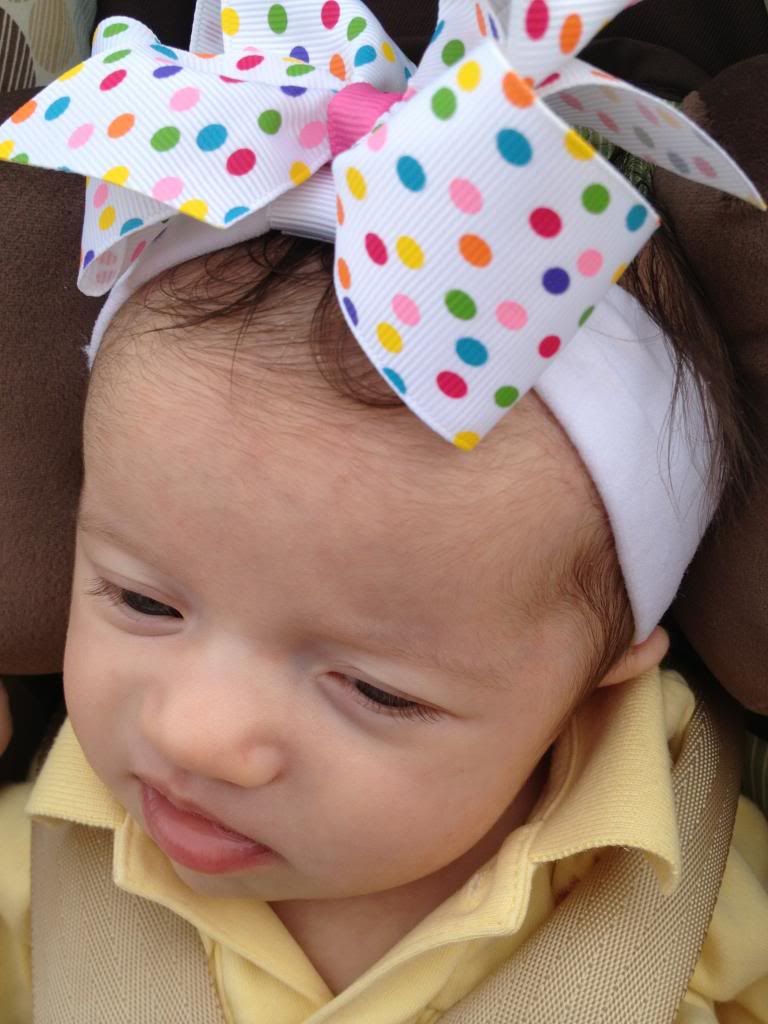 Totally took the baby stroller on the range! She was really good too, and I hit golf balls for the first time in a long time. I just loved her outfit too!
We were also that family that was wearing matching polos. Ha!! I must say the warmer weather was a tease because now I am ready for Spring. But we definitely enjoyed it while it lasted!