Around here recently....
Chloe has been enjoying all her Christmas gifts, especially her new activity gym. She'll just stare and smile at all her "treetop friends" hanging above her. She'll kick her feet and sometimes grab for them too, it's so cute. Betty also likes to watch!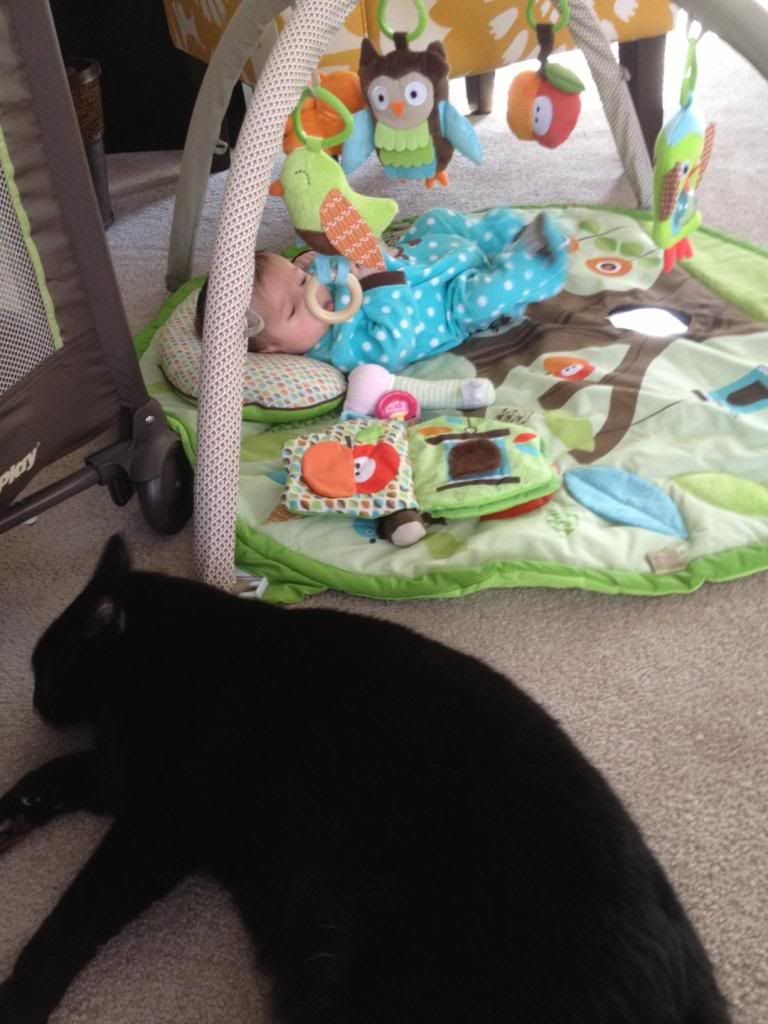 Friday night me and Clarke went on our first "date night" since Chloe was born. It was really nice to have time for just the two of us, but I kept saying how weird it was to not have her there. We saw Les Miserables, it was sooo good. We saw it on Broadway back in 2007 when we visited NYC and we have loved this musical ever since.
Last night Chloe slept in her crib for the first time, well sorta. I decided it was time for her to start sleeping in her crib, in her own room. At first she loved it, although she wasn't asleep. In hopes of establishing a routine I put her in her crib around her normal bedtime. After an hour of crying we finally broke down and put her in her little napper, still in her room. She fell asleep and slept for almost 6 hours straight! This is the longest she has ever gone, so I called it a success. She also wore her sleep sack for the first time, and she really liked this. Tonight we'll try the crib again.
I've gotten back into running/working out again. It's been so great to be able to run again, even though it's hard. I keep telling myself the more I run the easier it will get. Although running has been so great for me I think it is causing problems with my milk supply. Yesterday I realized that on days I work out I seem to not make as much milk. I read to drink more water, I am really hoping this helps. Any other moms out there have this problem?