My absence in the blogsphere this past week was due to the fact that I was at the beach with some of my best friends.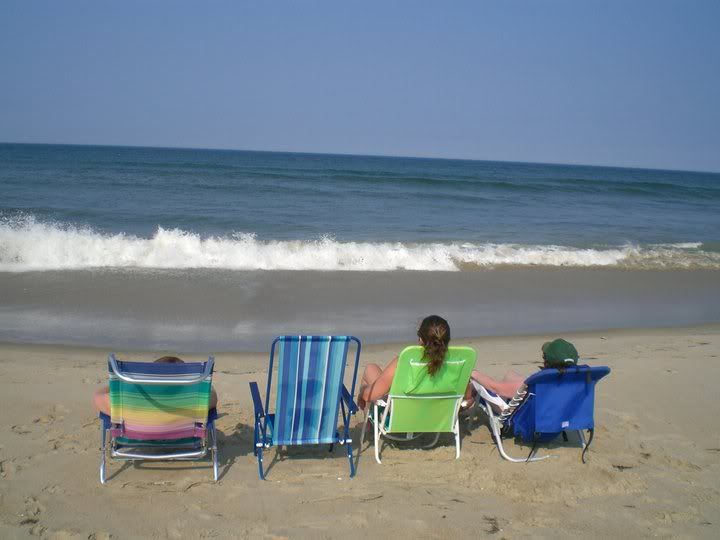 We spent a lot of time at the beach, just relaxing. We also spent a lot of time eating. We went out for ice cream almost every night. My favorites were Booty Treats and
Kill Devil Hill's Custard
, so good!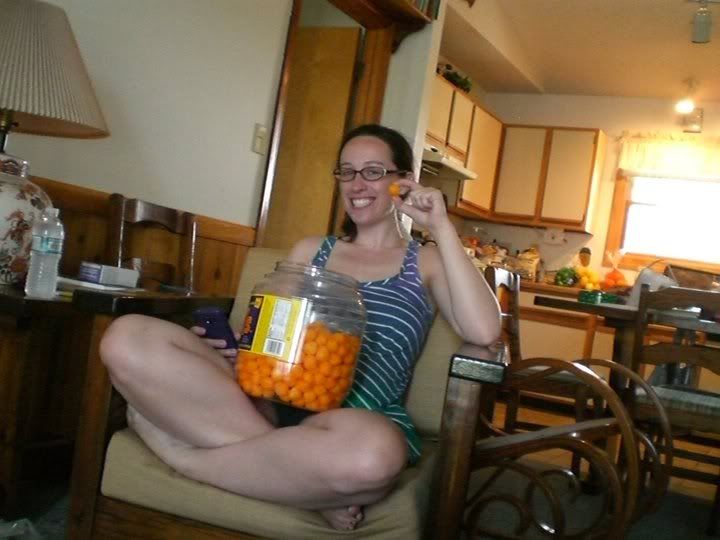 We bought this huge thing of cheese balls, and it sort of became our mission to eat them all by the end of the week. (That and to finish season one of Glee, which I am happy to say we accomplished both!)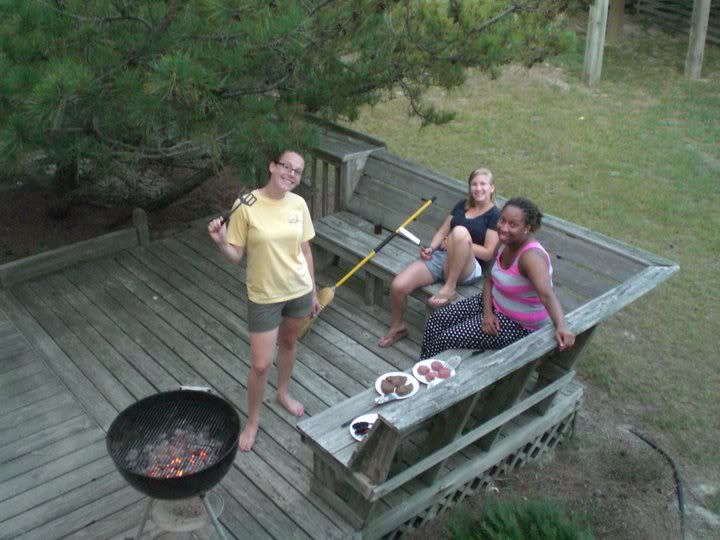 We grilled out, and enjoyed making dinner at the beach house together.
We ate dinner our last night at
Sam and Omie's,
one of my favorite restaurants in the Outer Banks. I was also lucky enough to get lunch one day at
Captain Franks.
Hey, I told you we ate a lot!
Besides just consuming lots of calories together, I was lucky to have my running buddies with me at the beach. One morning we ran 4 miles, and Saturday morning I did my long run and ran a little over 9 miles! A new record for myself! I was so proud for not only running a new distance, but also to sticking to my training during vacation.
I feel so blessed to have such wonderful friends and I am so thankful for such a great time!