For Christmas this year Clarke and I bought our moms tickets to see the Broadway musical The Lion King when it came to the Landmark Theatre here in Richmond. Friday night we finally got to go.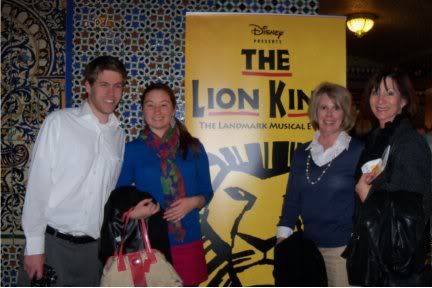 We had such a great time, and the show was absolutely amazing. Of course the music was great, but the costumes were probably my favorite part. The detail on them, and the way they manipulated them to make the animals move/talk and sing was something to watch. My mom brought binoculars so we could see everything really good, such a great idea.
It was also really funny, which I wasn't expecting but it was. Rafiki was probably my favorite character for that reason!
Overall it was such a great show, so glad we got to enjoy it with our moms.