This is why I can't wait for Spring Break: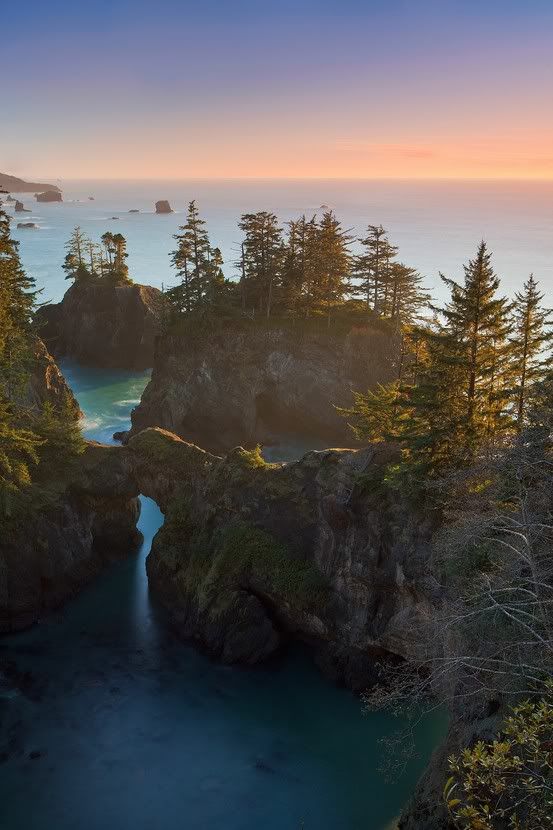 And one last picture..........
Can you guess where we are going? The Oregon Coast!!!!! I am beyond excited. It's kinda funny how we ended up picking this place for our trip. We knew we wanted to go somewhere for my spring break, and we had been talking about so many different ideas. For a long time we had actually talked about going on a cruise, but when we looked at the cost for everything (like all the excursions and little extra fees) we saw it wasn't the best use of our money. We decided we could go somewhere just as nice for a little bit cheaper. We talked about the West Coast (Clarke has never seen the Pacific Ocean and it's been 8 years for me) but couldn't decide on a specific spot. So I started looking on Groupon and Living Social for ideas and to find a good deal. Well, I stumbled upon this place:
Salishan Spa and Golf Resort
. I knew that Clarke would love this place when I saw the word golf in the title, and when I saw these pictures I knew this was the perfect place for our trip!
Golf course right on the Pacific!
I can't wait! Although, I shouldn't say that because we still have a lot of planning left to do. Groupon would only let me buy 3 nights at this place so we still need to decide where to spend the rest of our time. (Although I have great ideas) Also, we are thinking about flying into Seattle, but need to finalize that as well. I admit I've already spent a lot of time researching online different things to do and see here. Oh, and if anyone reading this has ever been to the Oregon Coast or Seattle please leave me comments with ideas about anything!