Tuesday we woke up early (we were so excited) and got in our rental car and headed south to the Oregon Coast! We drove through Portland, then the Tillamook State Forest. We stopped a bunch in the forest to take in the views and of course snap some photos. I loved all the moss on the trees, it's so different than the east coast.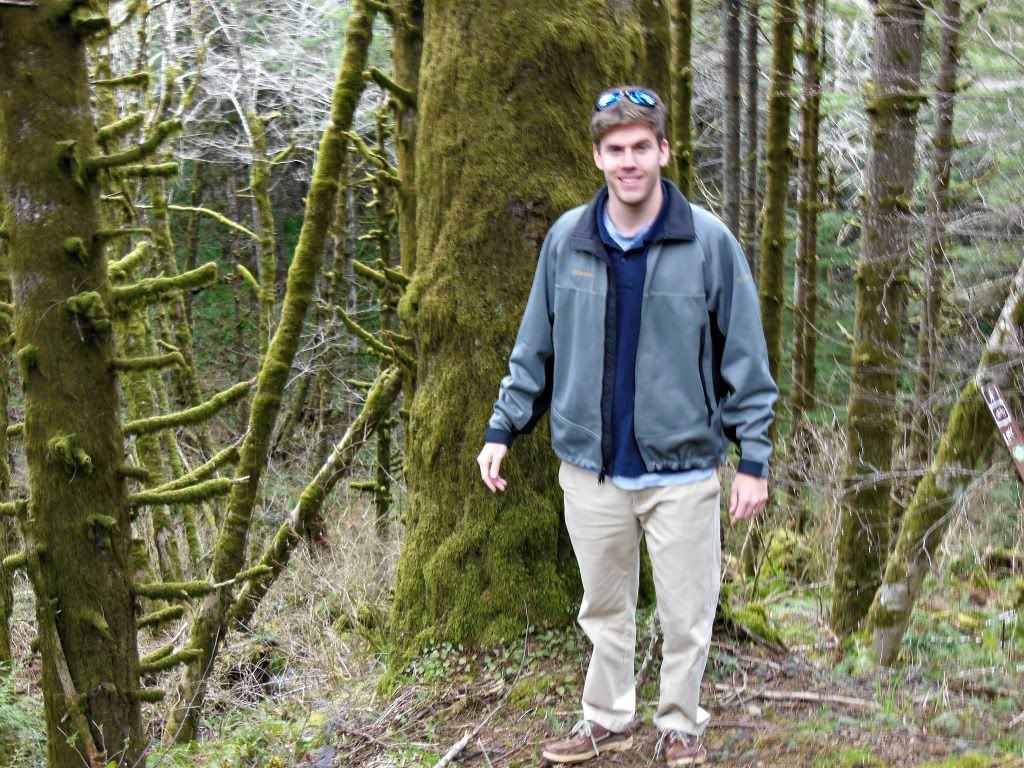 Then we finally made it to the Pacific! We stopped first at Netarts Bay.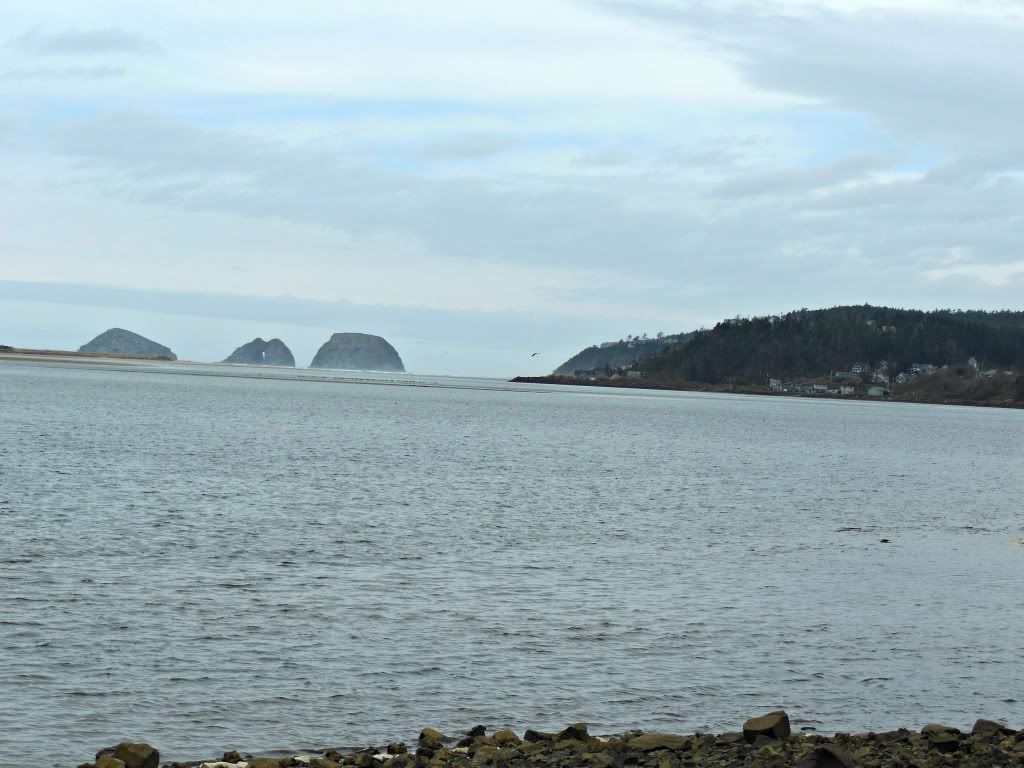 Then we stopped at Cape Lookout State Park, and enjoyed it all.
Tuesday night we stayed at a cute little Bed and Breakfast that a fellow
blogger
recommended. We absolutely loved the
Sandlake Country Inn.
It was away from everything and so quaint.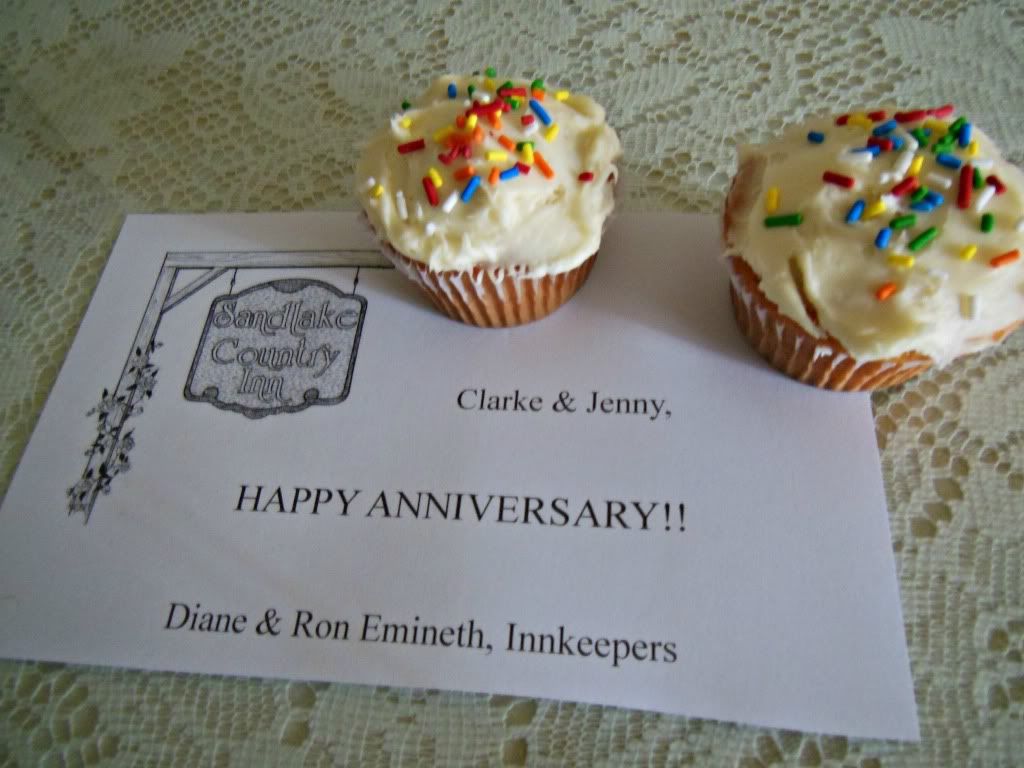 They had yummy cupcakes waiting for us, since this was our anniversary trip. They also had really good cookies! After settling in we headed to Pacific City, about 10 minutes away.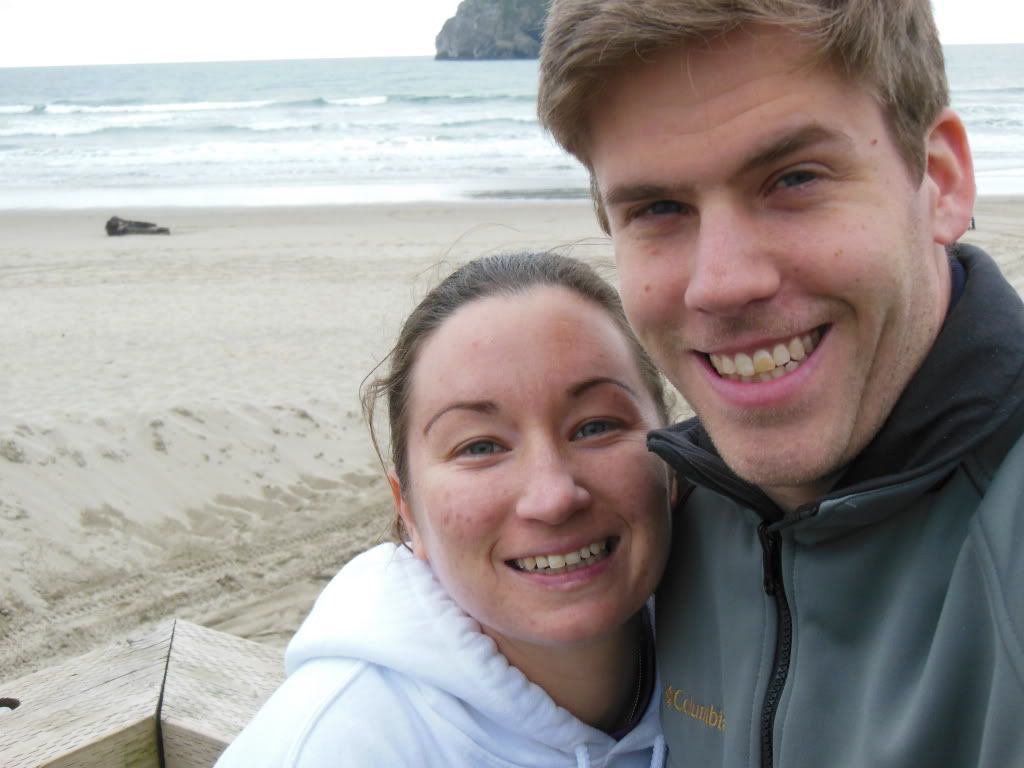 Of course we enjoyed the views. We loved this little beach town, it reminded us so much of Hatteras Island in the Outer Banks of North Carolina. Not that many shops and restaurants, not too touristy. "The Hatteras Island of the West Coast" we kept saying. Ha!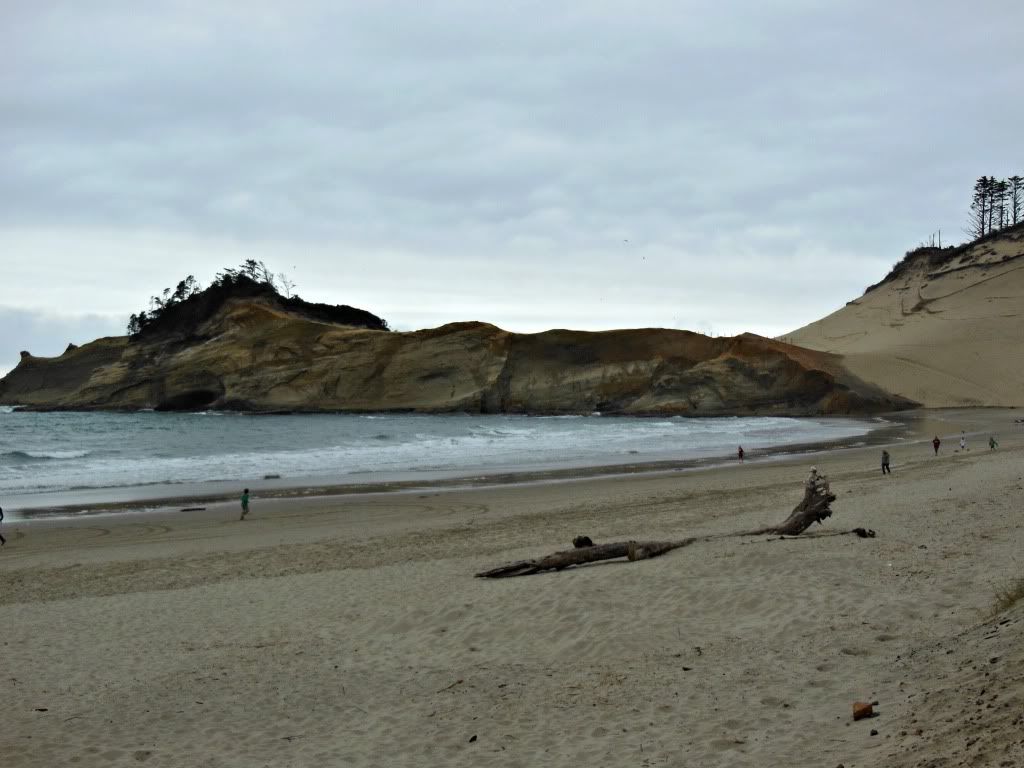 We had the best dinner that night. We ate at
The Pelican Pub,
and the food was sooo good. It was right on the beach and we had the best view too. Seriously, if you are ever in Pacific City, OR go to this restaurant!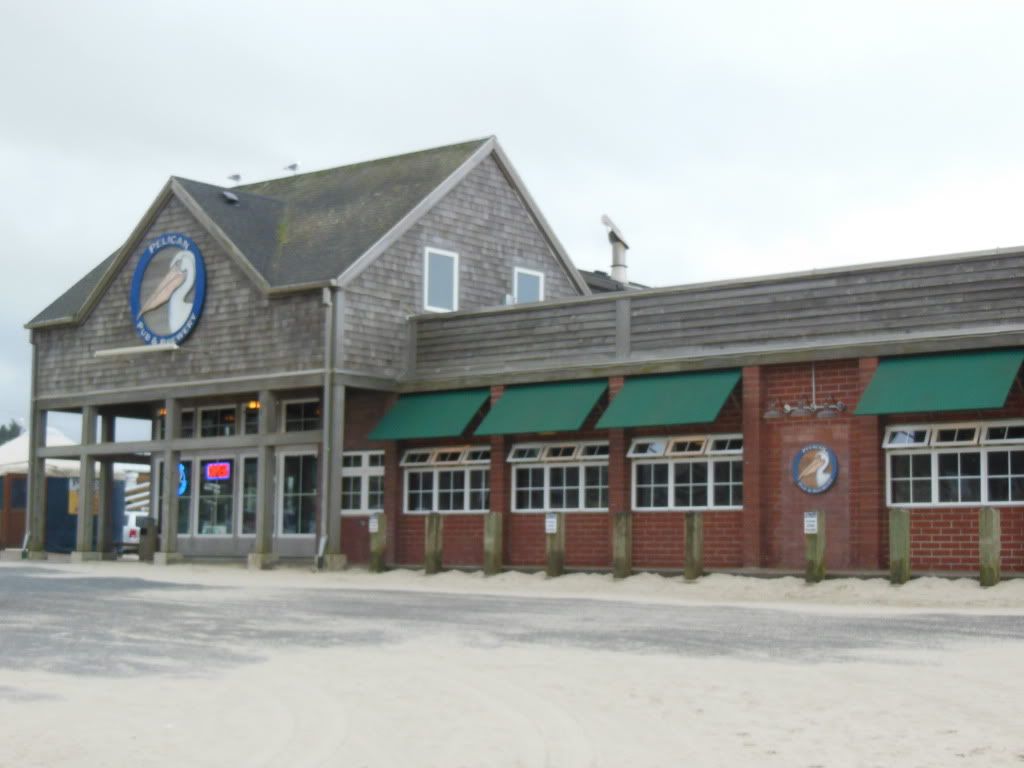 After dinner we drove around some more, and of course took more pictures.
I got this picture of Haystack Rock before my camera ran out of batteries. So we headed back to relax at our cute Bed and Breakfast.
Up next: exploring more of the Oregon Coast!!