This past weekend we were busy, lots of firsts for Chloe, and it felt so great to go out and do "normal" things again.
Wednesday night (not this weekend, but still blogworthy) I went to the Bizzare Bazarre with my mom. It's a local craft show they have here in Richmond every year, and we have gone every year for the past 5 or 6 years. Clarke babysat Chloe and I left her for the first time. I was only gone for about 4 hours but it felt so weird to be away from her! I got this really cute hat for her there, and it was a nice little break. I must say I missed her so much though!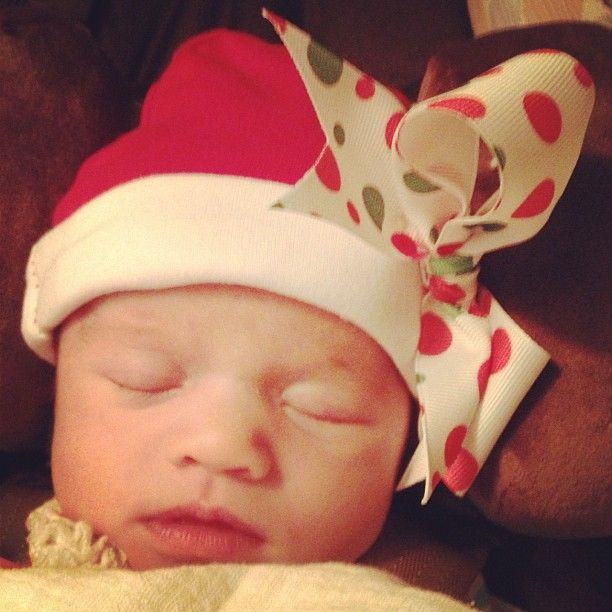 Saturday we went out to lunch at one of our favorite Mexican restaurants. This was Chloe's first time out at a restaurant, and my first time out to eat in over 3 weeks. It was so nice and she was really great, slept the whole time!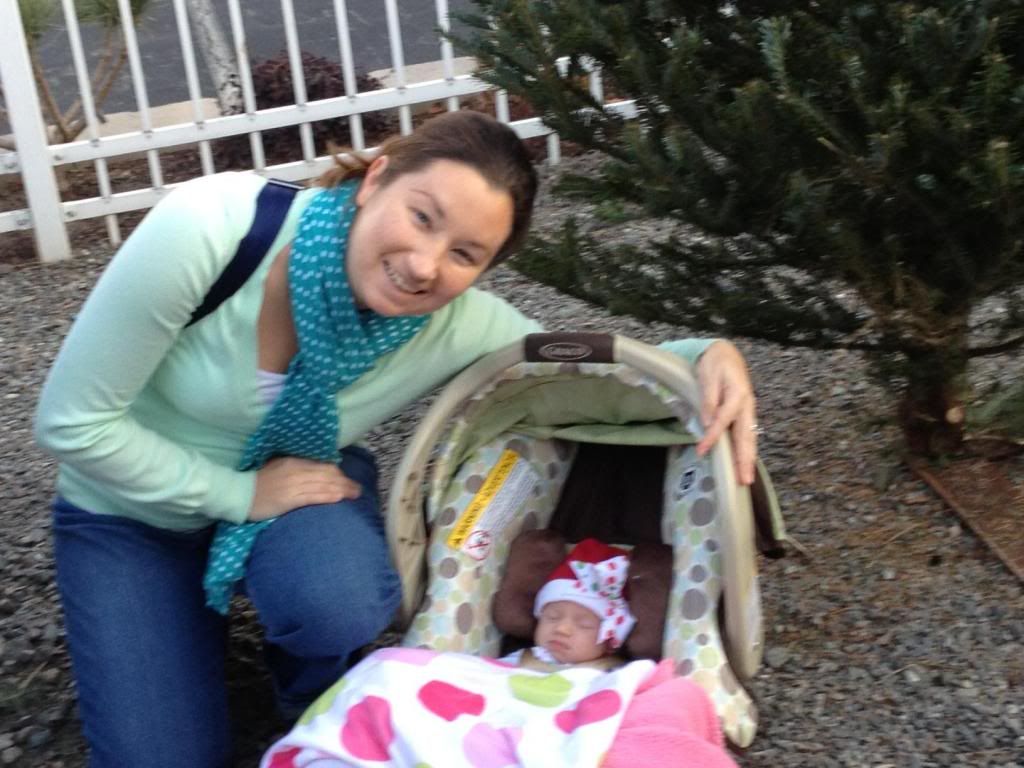 Then we picked out our Christmas tree.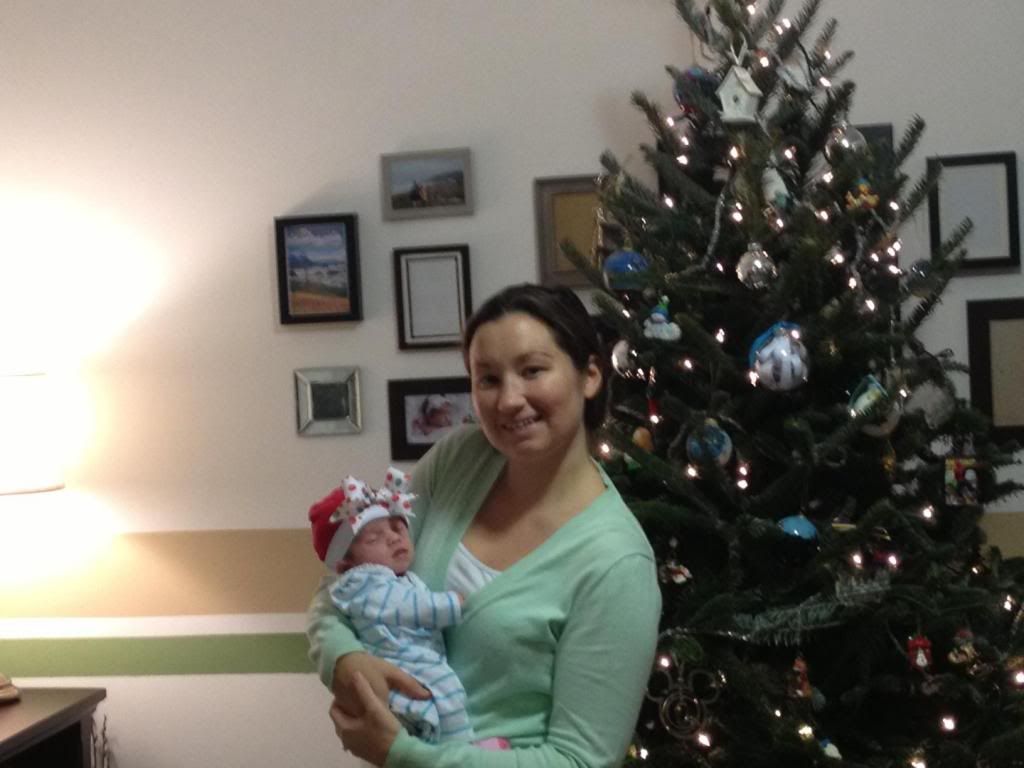 Chloe really enjoyed decorating it with us! Ha! Her first Christmas tree, we need to take some more pictures of her with it.
Sunday morning we went to church with her for the first time. It was so great to see all our friends and show her off, but she didn't do so well during the actual service. She was great for the praise and worship part, but as soon as the singing was done she started crying. So we went upstairs where they have a live feed on a television where you can watch the service.
The weather was so nice yesterday, so we went on a walk around the neighborhood. I must say I love our stroller, I can't wait to be able to run with it!
Definitely want to do this again if it doesn't get too cold.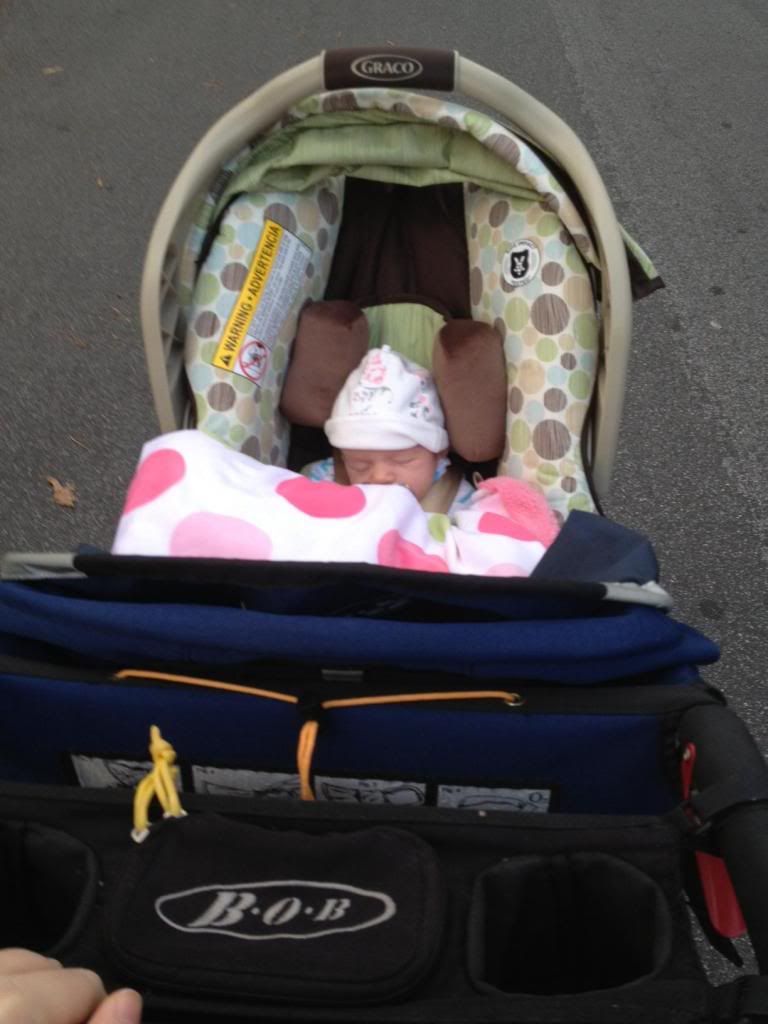 We had such a fun weekend with our little girl!!