This past weekend we took Chloe to see The Legendary Santa at The Children's Museum. This is the same Santa that Clarke went to see when he was a little boy. The Legendary Santa of Richmond is definitely a big deal for his family, so we couldn't wait to take Chloe!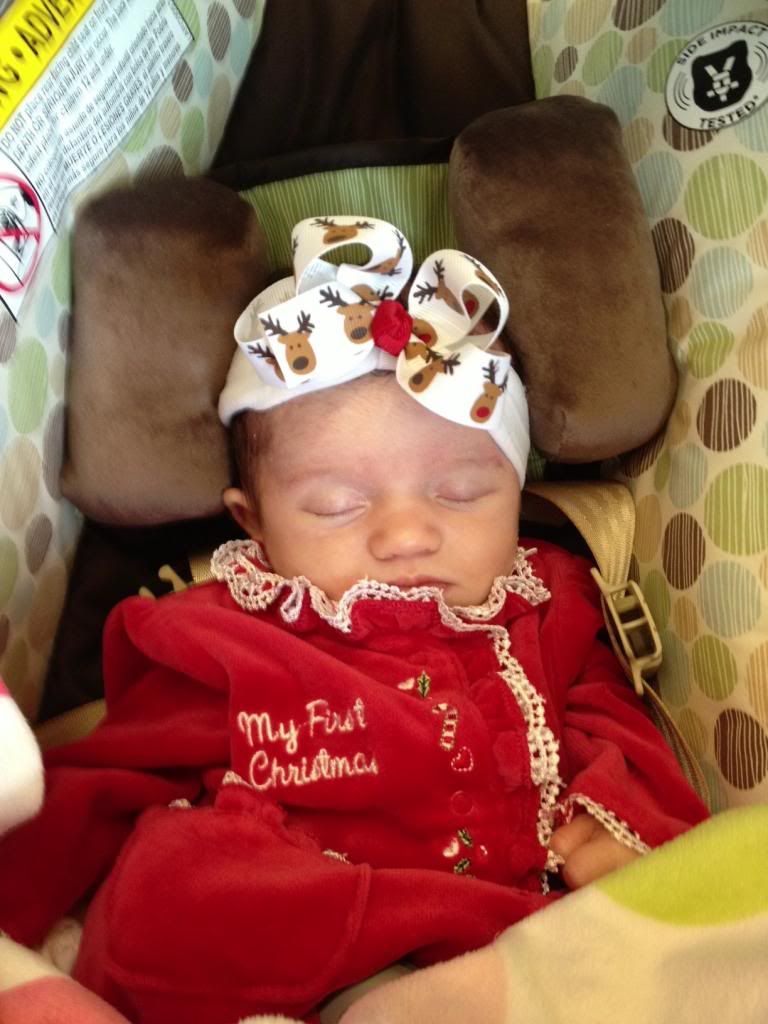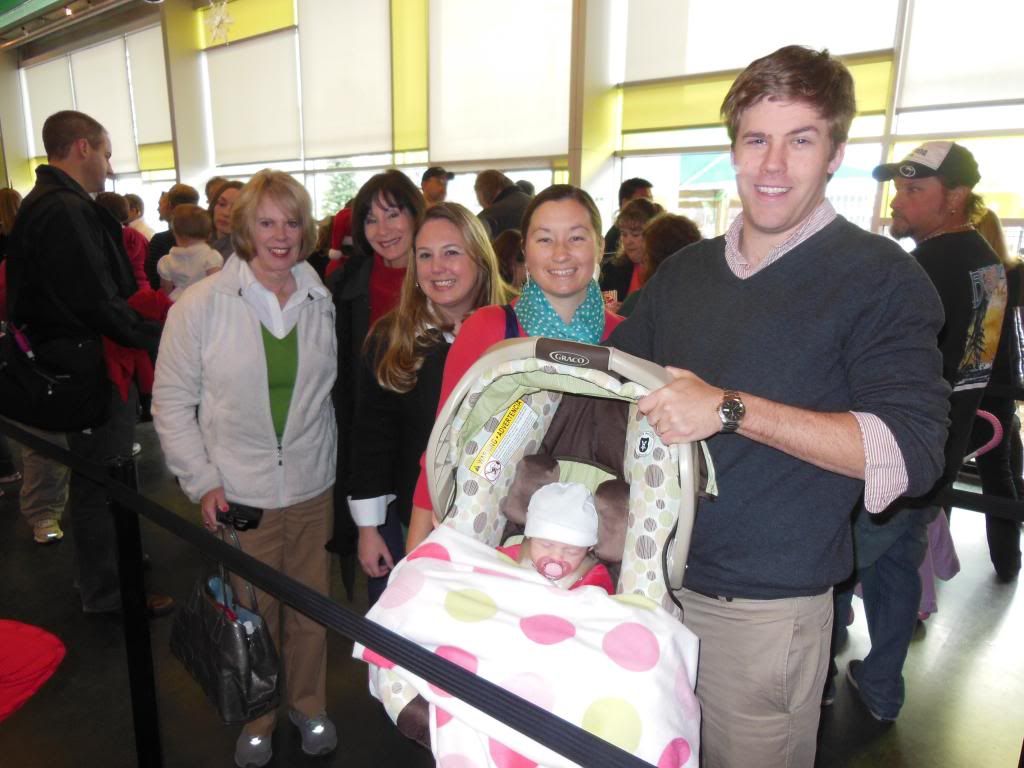 Both grandmas and Aunt Melanie came as well.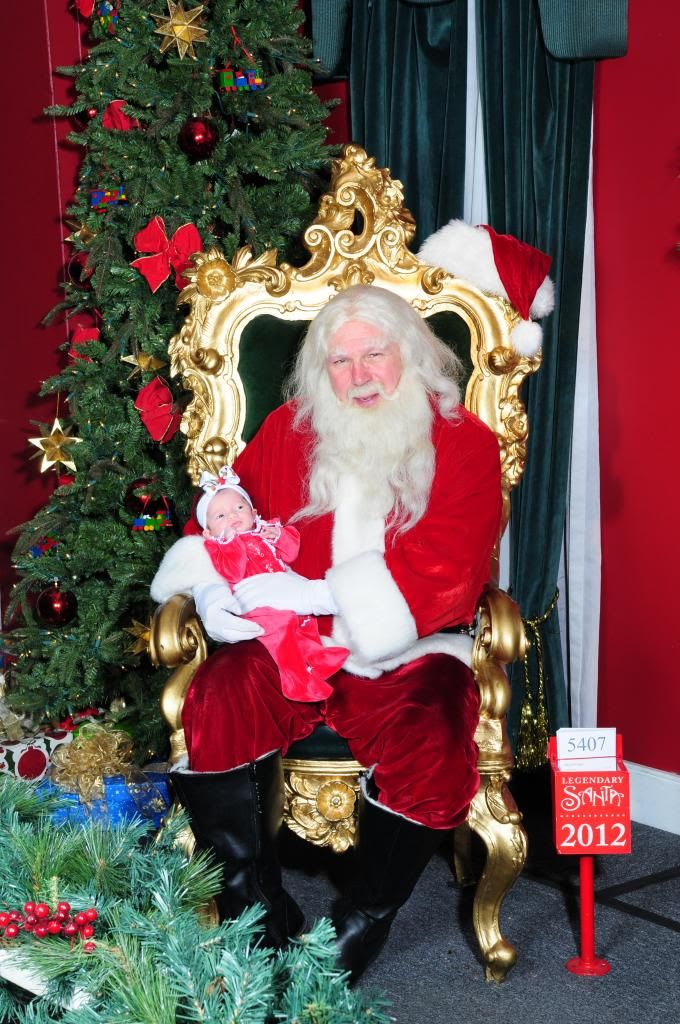 I must say she did such a great job. I figured she would sleep through the whole picture, but she woke up right before. Then I got afraid she was gonna get fussy because it was almost time for her to eat, but she didn't. She looks so tiny compared to Santa, I love it!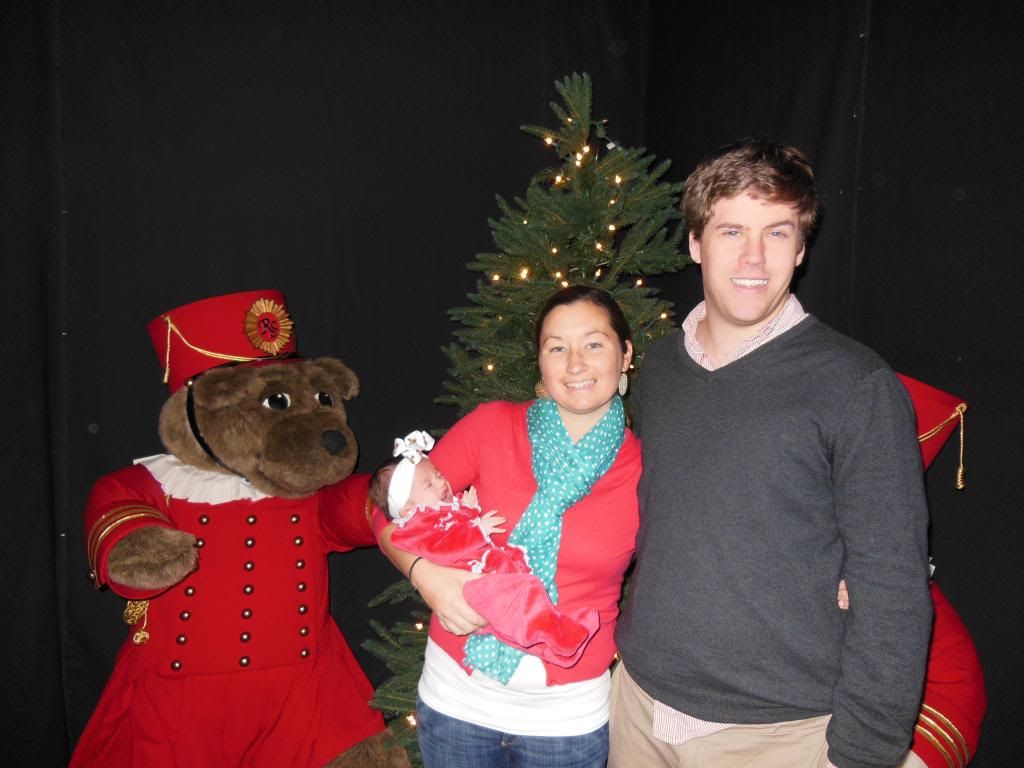 Love this family photo we got right after.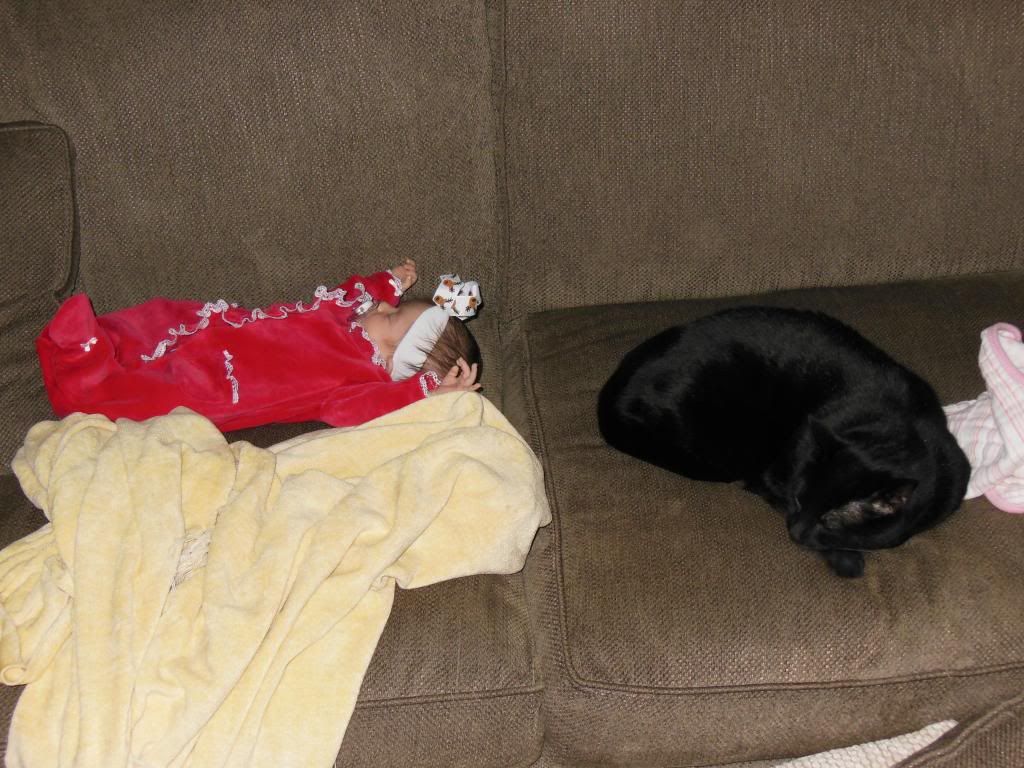 Clarke snapped this photo when we got home, everyone was tired from a fun day. This is definitely going to be a Christmas family tradition for us!