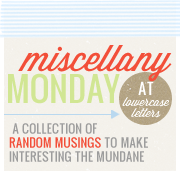 Friday we picked out our Christmas tree and decorated it. This has become a tradition for us, instead of shopping on black Friday we get our house all ready for Christmas.
We got a big tree this year. Including the stand and star it is 8 feet high. Of course Betty loves it.
My husband, playing with the decorations. :)
Eat Your Heart Out......
Saturday we headed up to Baltimore to celebrate Thanksgiving with my dad. Instead of doing another turkey dinner we made homemade raviolis. Yum!! His girlfriend has been making them for years, and even sells them to local restaurants.
I got to help make them. They turned out sooo good.
Water, Water Everywhere......
Sunday we went to the
Aquarium
in the Inner Harbor. We hadn't been in awhile.
We saw the dolphin show. Last time we went they had just had babies so there was no show. I'm glad we finally got to see it.
Us at the aquarium.
On the way home Sunday we hit really bad traffic. It took us 5 hours to get home, when it should have only taken us 3. I knew it might be bad, but didn't think it would be that bad.
So that was most of our holiday weekend, Miscellany Monday style!