Happy Monday and New Year!!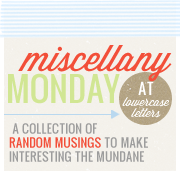 It is less than 3 months till the 10k! Over winter break I have been quite the slacker, only running about once a week. But I had a great run on Saturday when the weather was nice and it felt great. Right now I can run about 2.5 miles, which is good for me. When I started running I could barely run a mile! So here's to the other 3.7 miles to go!
Dancing the Night Away....
I had a great time celebrating the new year. A group of us went to Stuzzi's, a fairly new Italian restaurant, for dinner. As always, it was really good.
After enjoying some cheese, pasta and wine we headed to The National, it used to be a theatre, but now bands play there. They had a 90s dance party, so we rung in the new year enjoying some favorites from high school and middle school.
While I definitely enjoyed my winter break I have missed my students so much! I am really lucky that I enjoy my job, and enjoy the people I work with, especially my kids. I just can't wait to see their smiling faces tomorrow. (I am writing this post Sunday night.)
Because I Haven't in Awhile....
Here is a picture of Betty:
Just thought I would throw that in there!
For my birthday I received a gift card to Target from some friends. I had been wanting a console table for the living room, so when I saw it was on sale I couldn't resist!
I love the way it looks. I still need to get candles to put on the candle holders, maybe play around with the accessories some more. I didn't put the bottom shelf on because I want to put two storage cubes/ottomans underneath to pull out for extra seating, like they did
here
.
Hope everyone had a great new year's! That's it for this Miscellany Monday post!