This past weekend we headed down to Charlotte, North Carolina for Clarke's cousin's wedding. Although the weather wasn't ideal (it was cold and rainy) we still had a great time.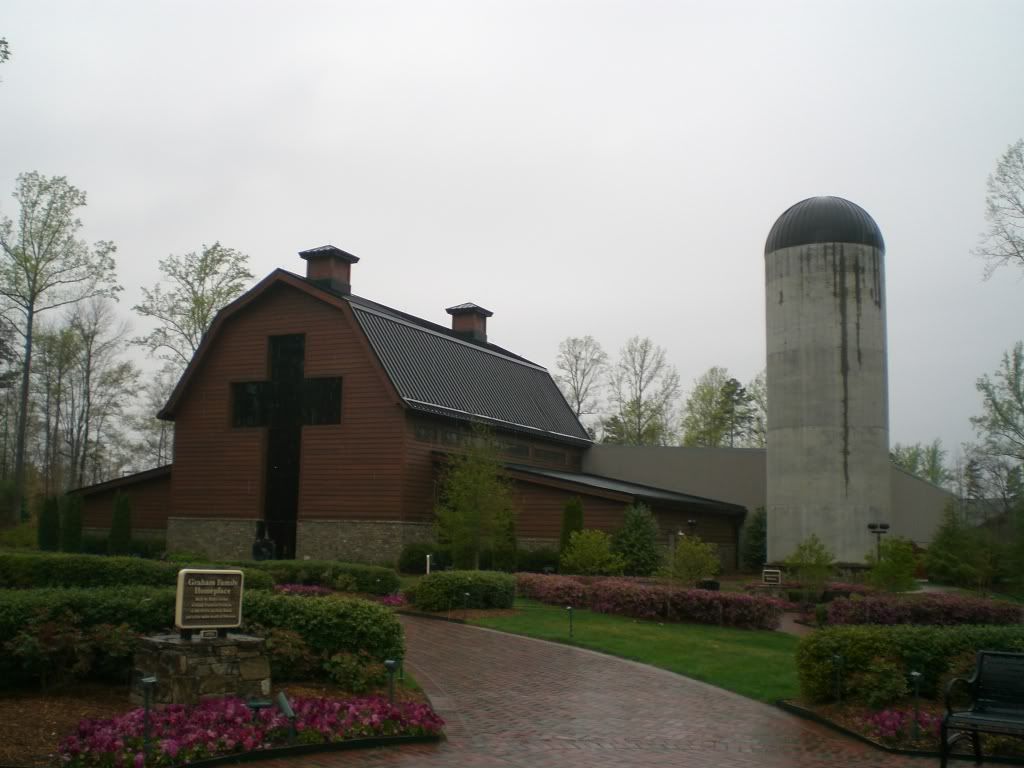 I don't know why they call it a Library, because it was more like a museum, all about his life and mission. It was really neat. The building was suppose to be a farmhouse, because Billy Graham grew up on a farm in Charlotte.
Saturday night was the wedding. They had it at a yacht club on Lake Norman. It was beautiful.
Allison and Bryan are such a cute couple. They have been together for almost 7 years, we were so happy to finally see them get married.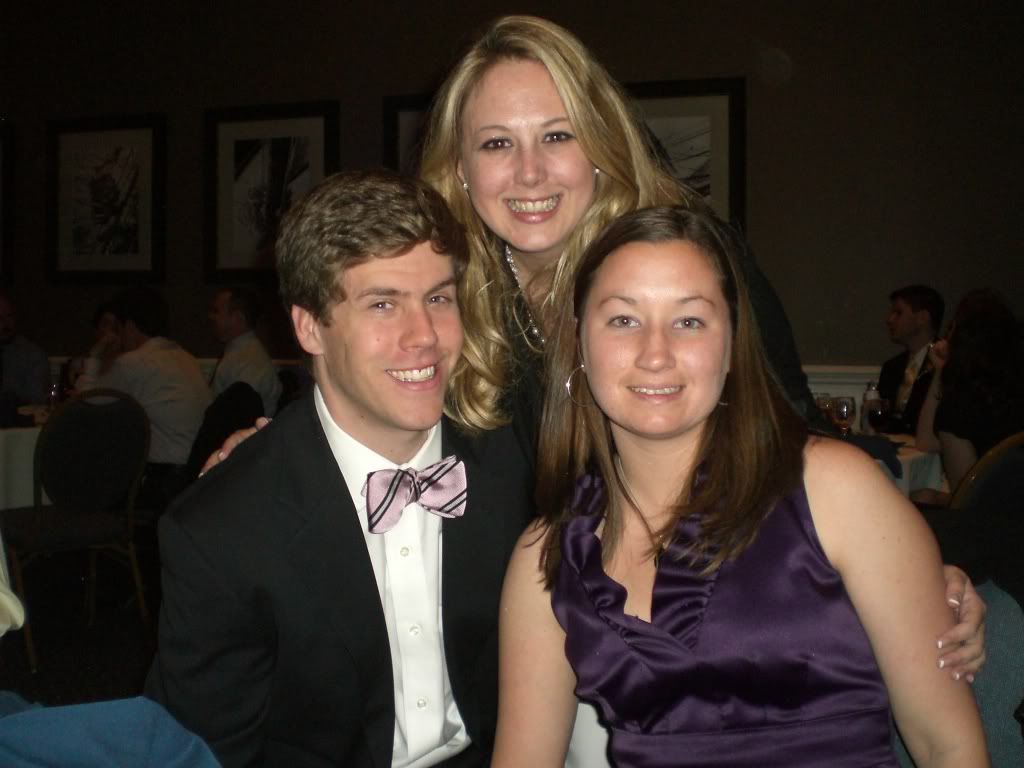 Us at the wedding with Melanie. One of my favorite things was the pasta bar. I had never seen one before, but you had a choice of pasta, toppings and sauce. I loved it.
Me and Clarke. I just love weddings, they are such a happy event. We were talking about how two years ago it was us saying our vows and starting our life together. I can't believe it's been two years already.
Well that was our weekend in Charlotte!