I posted on facebook I had an awesome weekend thanks to great friends and family, and I really did. It was so busy, but wonderful.
Saturday morning was a 10 mile recovery training run. It felt really good, at the end I ran up that huge hill to the stadium, and it seems to be getting a little bit easier. It's definitely not easy, but I just remember at the beginning of training loathing that hill. I still don't look forward to it, but now I'm really confident that I can make it and have a strong finish. I'm also really excited about my first half marathon this coming weekend!
Saturday my mom came over and helped me hang a new kitchen light over our table, which I am loving. More about that in another post.
Saturday night was my dear friend
Rachel's
bachelorette party. We went to a cooking class and then out for drinks, it was really fun.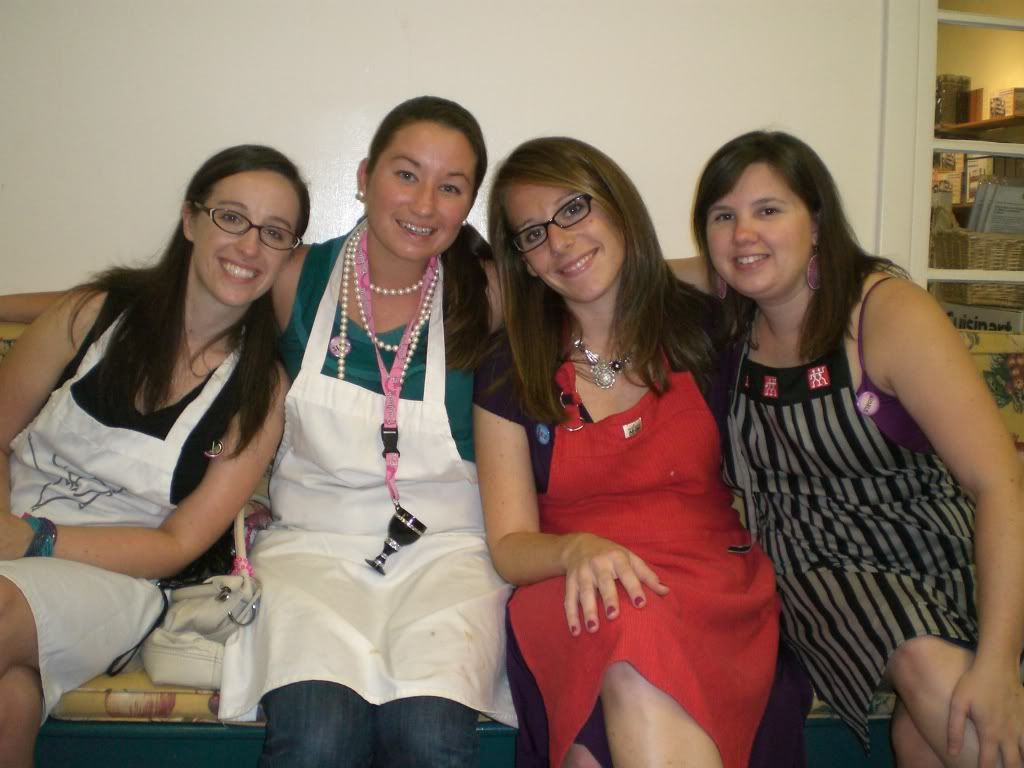 Everything that we made was so good! These stuffed tomatoes were my favorite dish, I will definitely be making these again.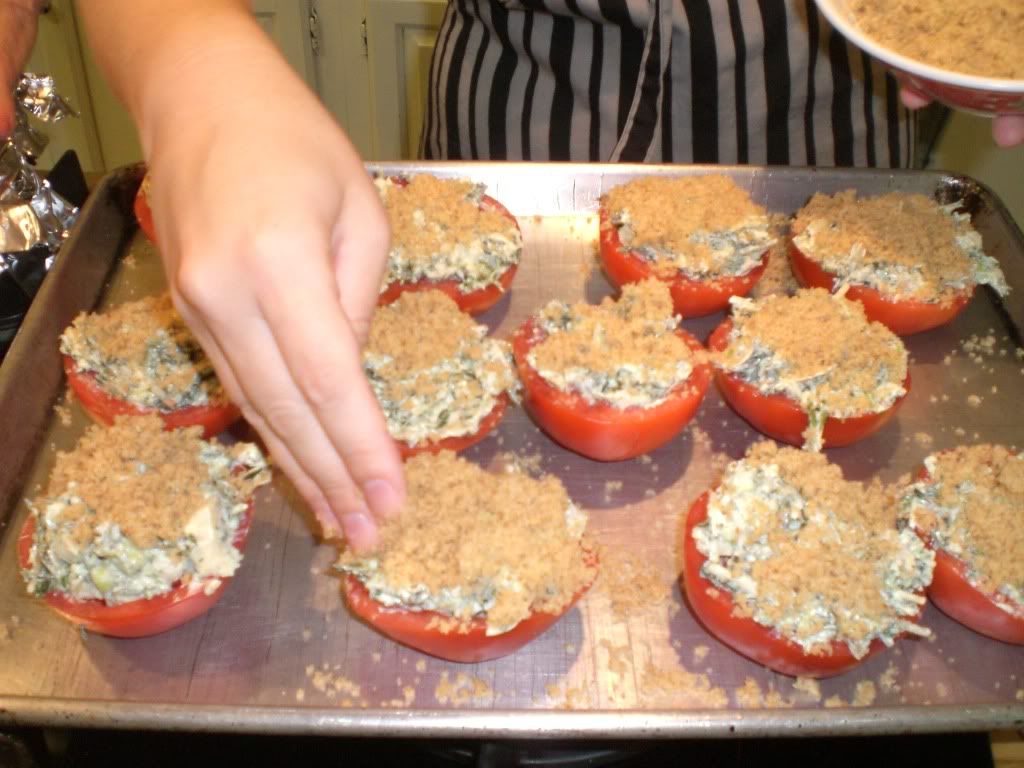 Sunday morning I taught the preschool class at my church. I was so tired I had to text my husband to bring me Starbucks when he came for church.
I spent that afternoon getting ready for hubby's birthday cookout. I was so busy I didn't snap even one picture at the cookout. Oh well, I did enjoy making all the food for the party. I was excited to try some things I had found on
Pinterest.
I made these cute fruit kebobs, I loved how they turned out.
I also made this feta cheese dip, which was a big hit and it was so easy. The recipe is
here
.
While I was making hubby's birthday cake I realized I accidently used all the eggs when I made the deviled eggs, and didn't have any left for the cake. Running up to the store put me behind in getting ready for the party, then my icing was way too runny. Luckily my good
friend
who is an excellent baker came to my rescue and saved it. Oh, and it was raining right before it started!
But, it turned out to be a really fun party, and most importantly Clarke had a great time. Although I still haven't cleaned the dishes, luckily my friends loaded the dish washer for me, thanks girls!
Whew, I am still recovering from all the fun! I think I am gonna go jump in the bed right now.