After we installed the vanity all we had left to do was put up our new shower curtain rod, hang up some stuff and put everything back in place. (We finished painting after we took out the old vanity.) Here's the after picture: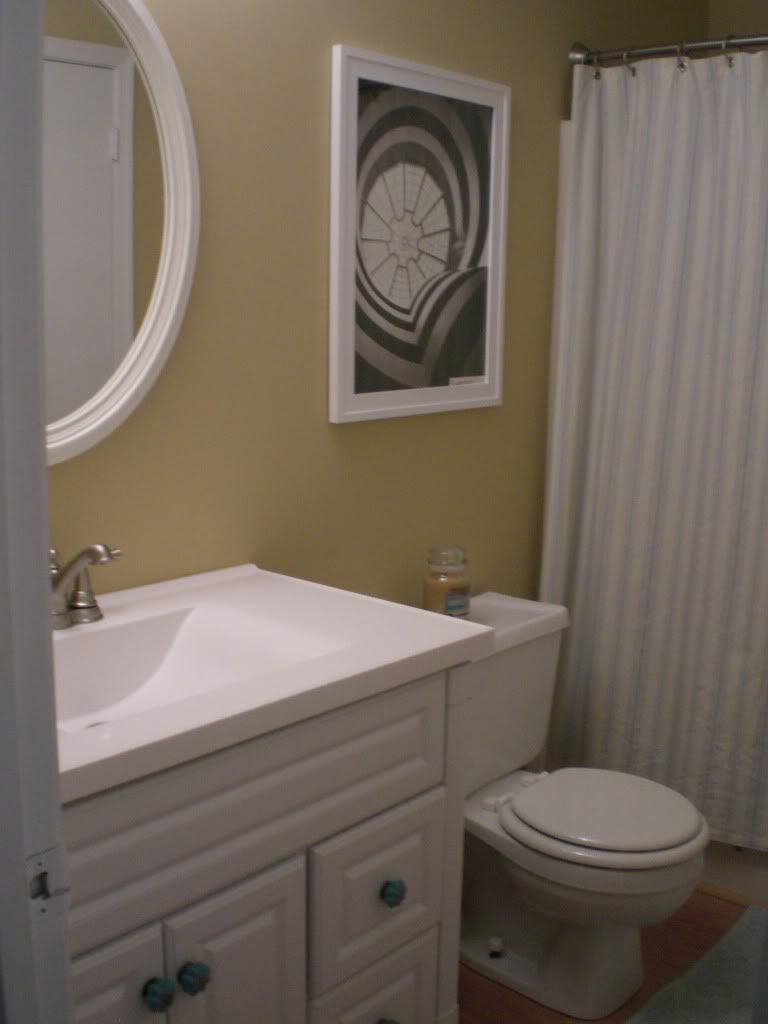 We got the picture of the Guggenheim Museum when we went to New York City back in 2007, and I never framed it. I finally did and I love the way it looks in this room. I also love our new faucet!
But my favorite part about this room is our new vanity.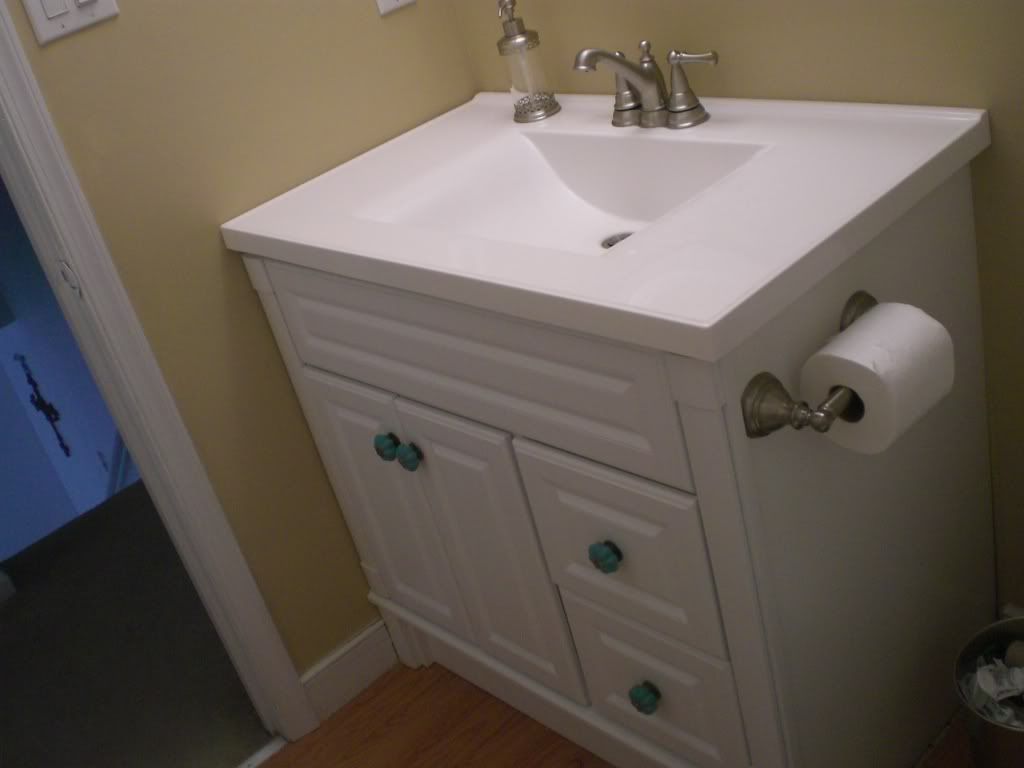 I went to
Anthropologie
to get these fun knobs for the new cabinet. Love them as well.
I also love the paint color. It took me forever to decide on it. It's actually the same color as the tan
stripes
in our den. I decided it would flow with the rest of our house and it's a great neutral color for a smaller space.
Overall I love (as if you couldn't already tell from this post) our new master bath!