So remember in
this
post I said we were so busy? Well, it's because we were redoing our master bathroom! Clarke had a couple vacation days left and I was on winter break so we decided to tackle this project. We have had plans to do this since we bought the house and I can say I am so happy it's finally done.
I'm going to break it up into several posts because I took so many pictures. So here goes!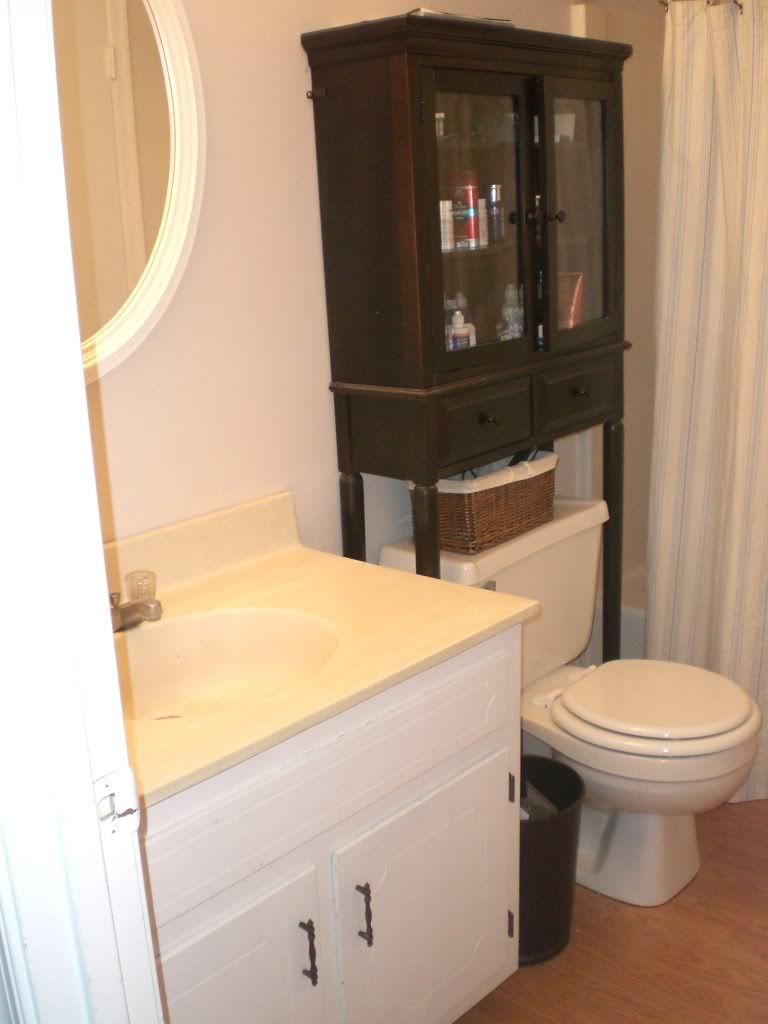 This is it before. This picture doesn't do it justice to how bad it was. That vanity really needed to be replaced. It wasn't taken care of and was just in bad shape. Here's a close up of the nasty faucet!
No matter how hard I cleaned I couldn't get those stains out! I hated this faucet!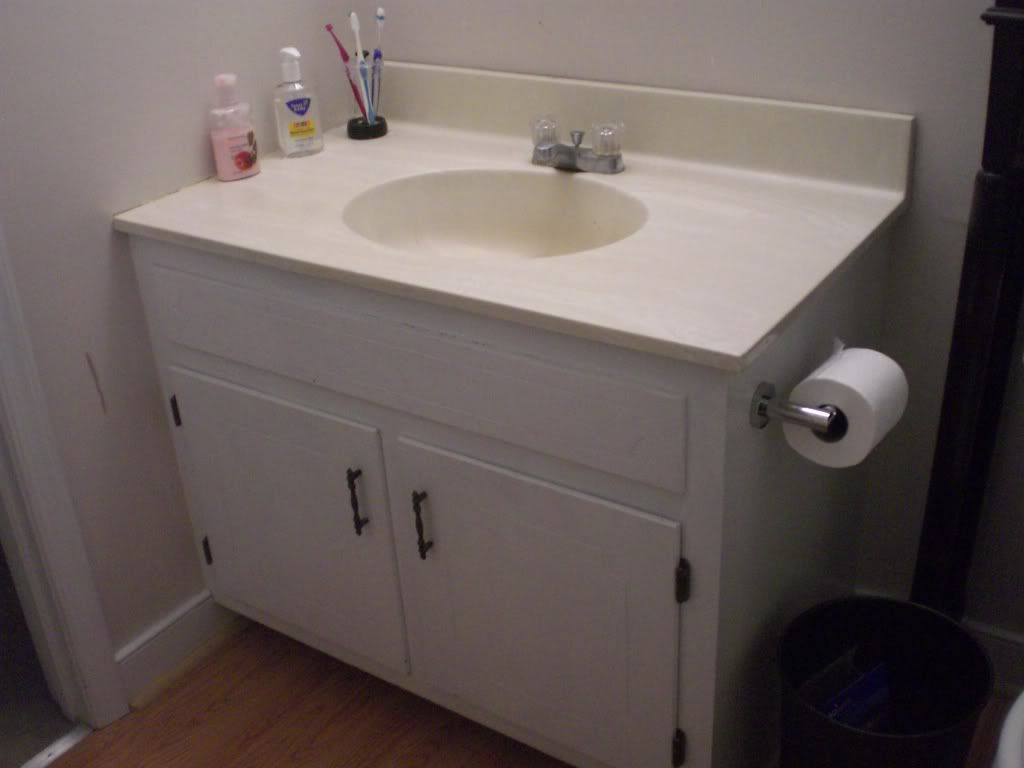 Our main thing we wanted to do was rip out this vanity and replace it with a new one. (Including new counter and faucet.) We also painted, this room desperately needed a new coat of fresh paint.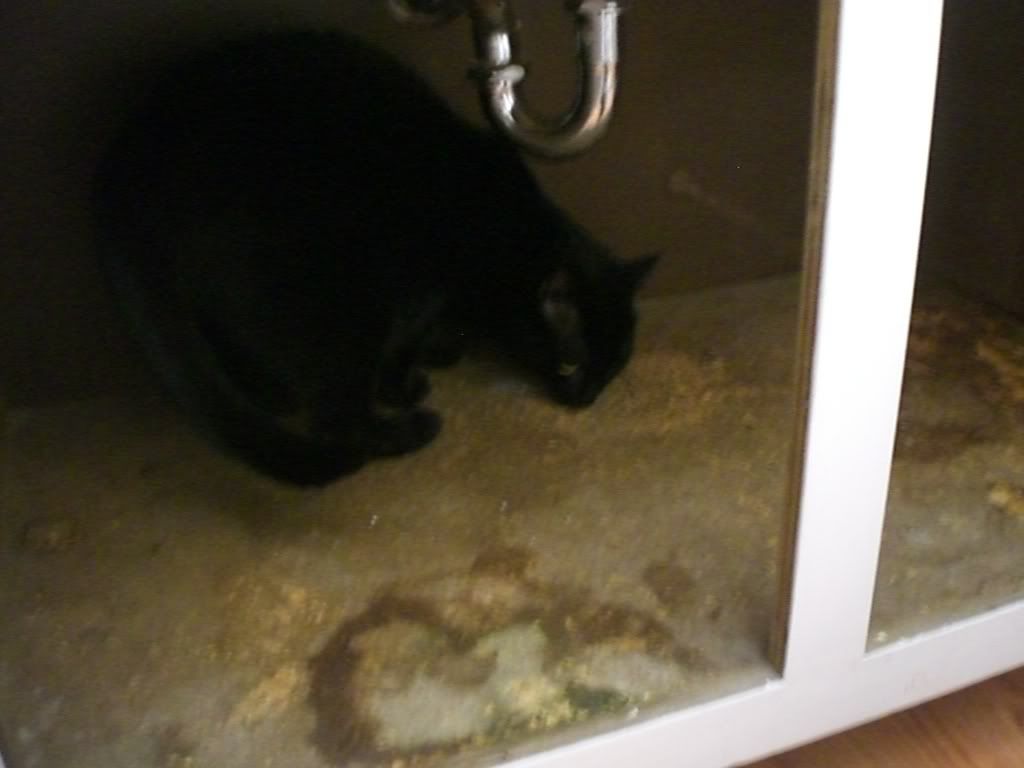 Of course Betty had to check it out as we were getting ready to start. This picture shows how bad it was inside. Yuck!
Our first step was to go to Lowe's to buy everything. We picked up
this
vanity, a new counter, faucet and some other things we needed. Here it is when we got it all home.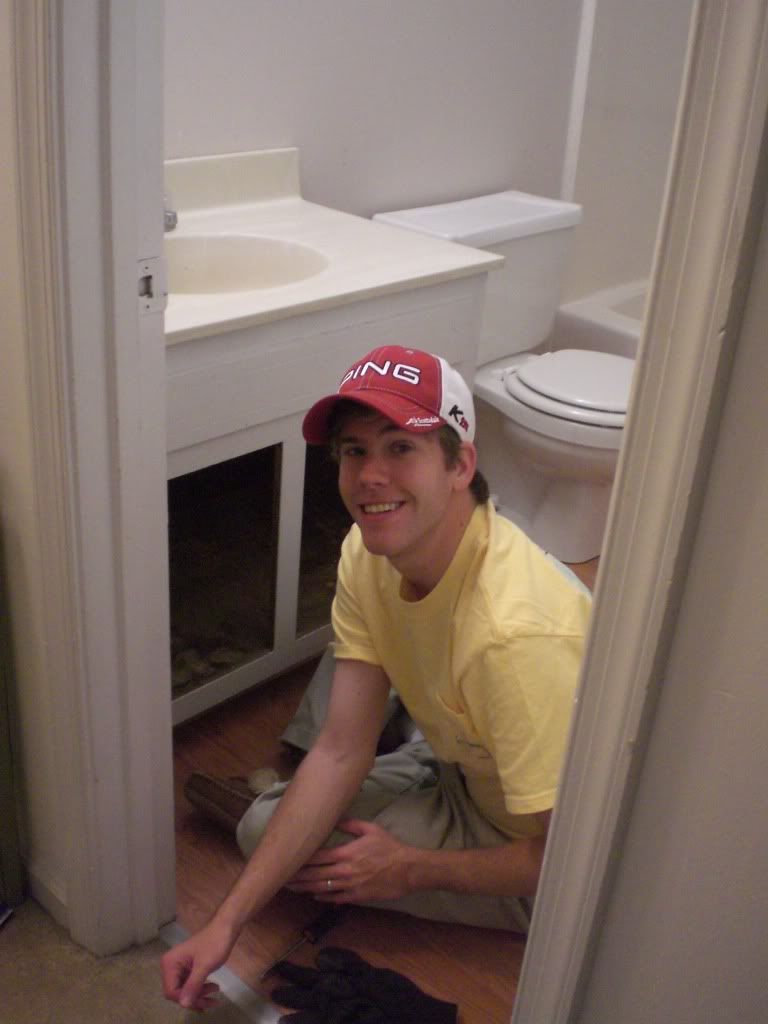 Starting to take it all apart!
We took a chisel and hammer and unattached the counter from the cabinet. It took awhile, and a lot of banging but we finally got it off. Clarke had to undo the plumbing, I don't really know anything about how he did it. I had started to prep for painting.
His dad came over to help at this point. When they were taking apart the cabinet something in the pipe broke, and it needed a new part. Water was gushing everywhere! Clarke had to go under the house and turn the water off to the entire house. (we had already turned it off to this pipe) Luckily it was just a part that broke and not the entire water supply, so we didn't have to call a plumber.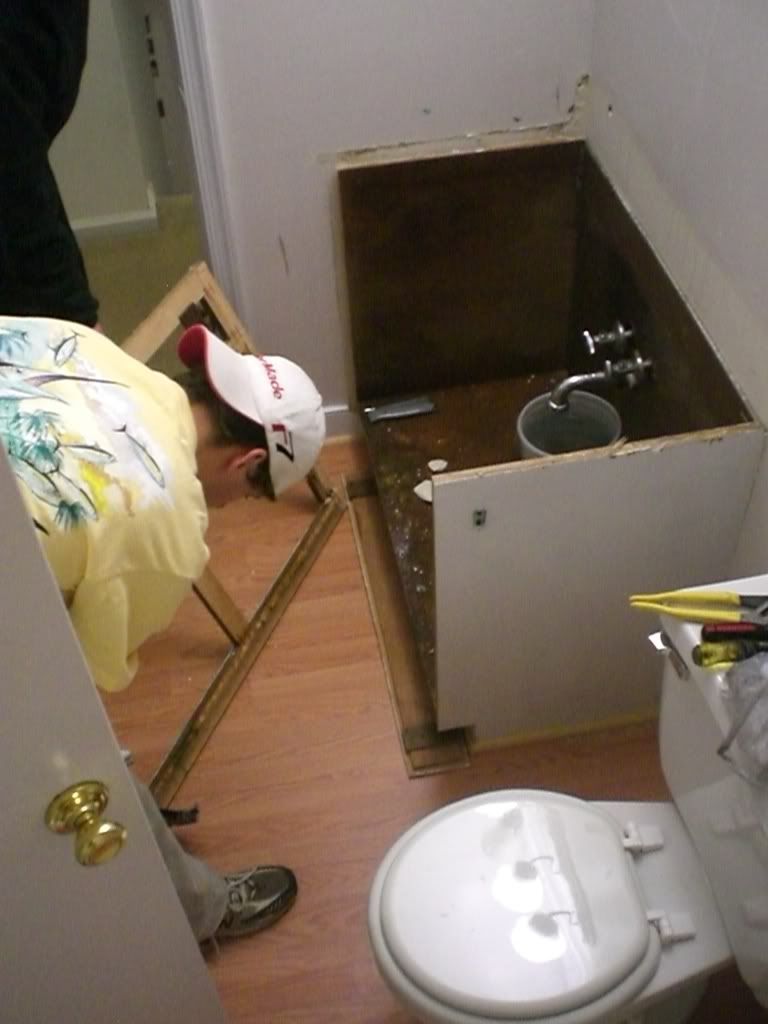 We knew we didn't want to save anything so we just tore into it.
This is what we found when we took the bottom off. I thought the old flooring would be there. I never really loved the laminate in this bathroom, but never disliked it. After seeing this I love our flooring, it's so much better!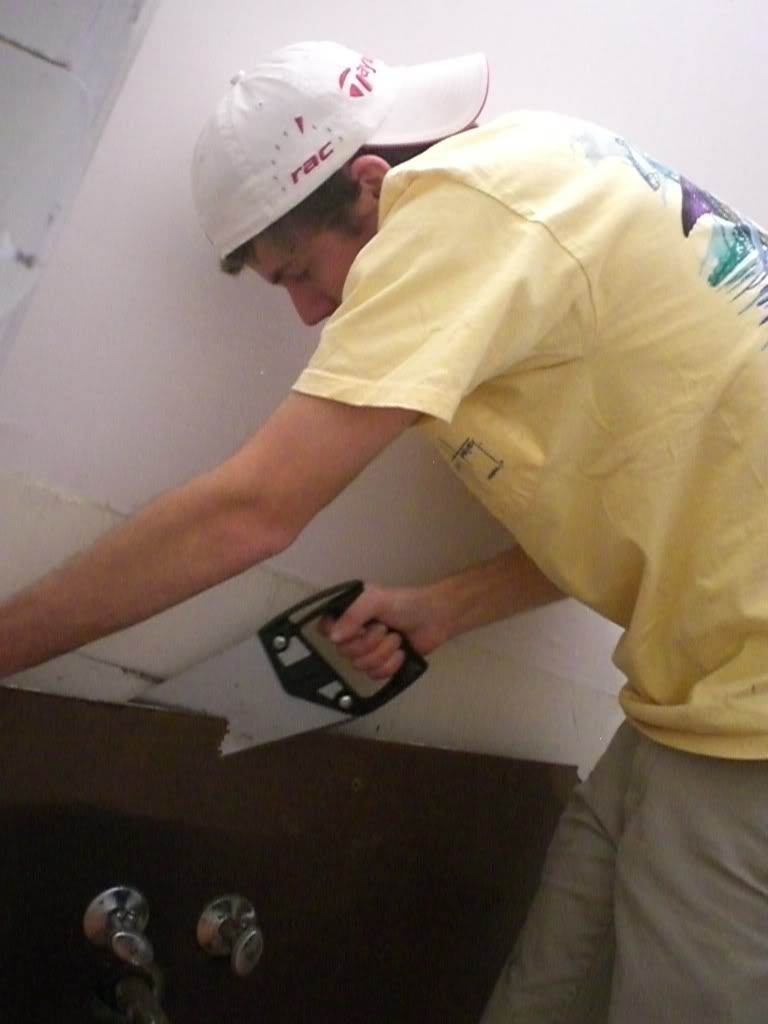 We finally took a saw to get the last part off.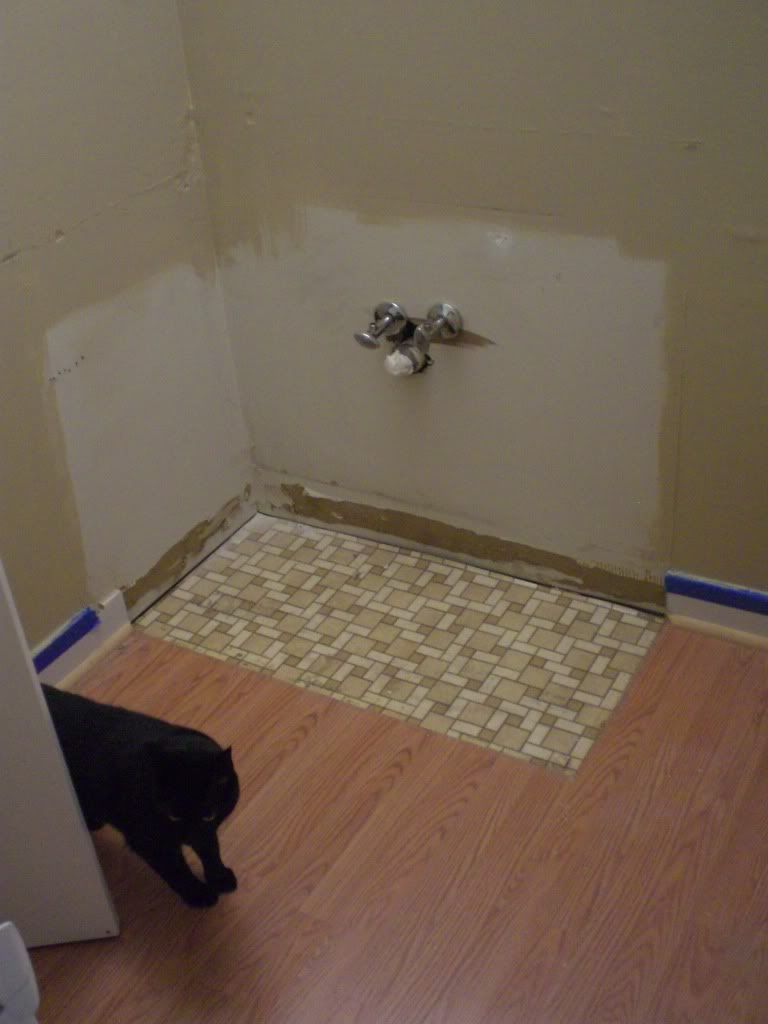 After a big cleaning demolition is complete! As you can also see we painted as well. I thought it would be easier to paint without the vanity there.
Up next: Putting in the new vanity.