I can't believe Christmas is over! We have been so busy this past week......I'm going to try and catch up on the ol' bloggy starting with celebrating Christmas.
We always celebrate Christmas eve with Clarke's family and Christmas day with mine. That's when each family does their big dinner and it works out well. So, here are some pics from Christmas eve............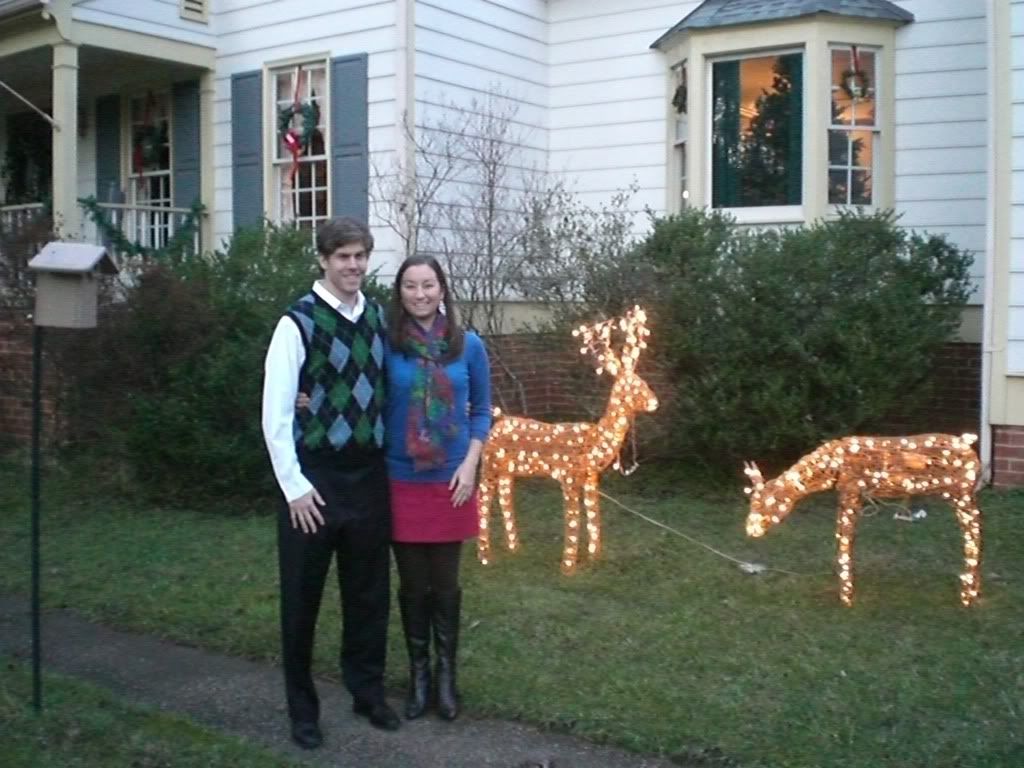 Us after Christmas eve church service. I love our church's Christmas eve service, all the music and everything is such a sweet reminder of the true meaning of Christmas.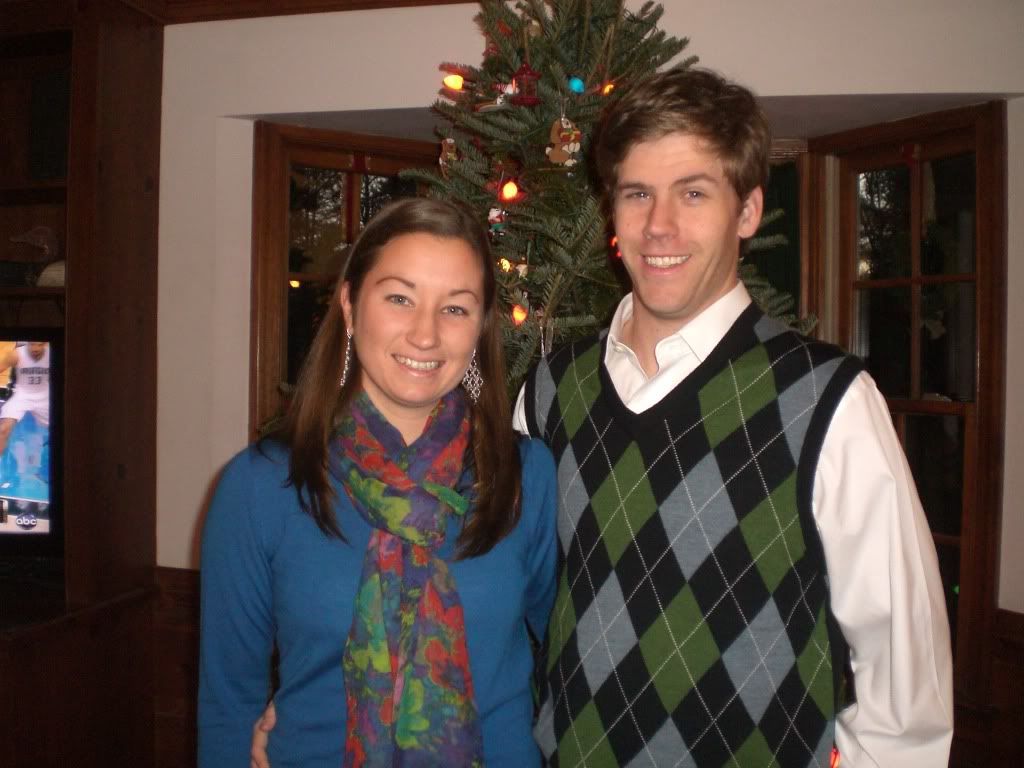 Christmas day we went over to my mom's house. I didn't get any pics that day but we had a great time there as well. Last night my dad came into town and we had everyone over at our house to celebrate.
Tuesday was our 7th annual girl's Christmas dinner, and once again I didn't get any pictures. All I can say is I love my girls and it's always a great time, mixed with some inappropriateness when we get together. Ha! We went to
Azzurro's
and the food was sooo good. This dinner is always one of my favorite parts of the holidays.
Lastly, a picture of our Christmas tree all lit up.
I never got a chance to post it on the blog, so there ya go!
Up tomorrow: my birthday recap!