I knew there were a few things I wanted to make for Christmas this year. Mostly things I found from
Pinterest
, where else? Ha!
I made this wreath a couple weeks ago. I love how it looks on the yellow door.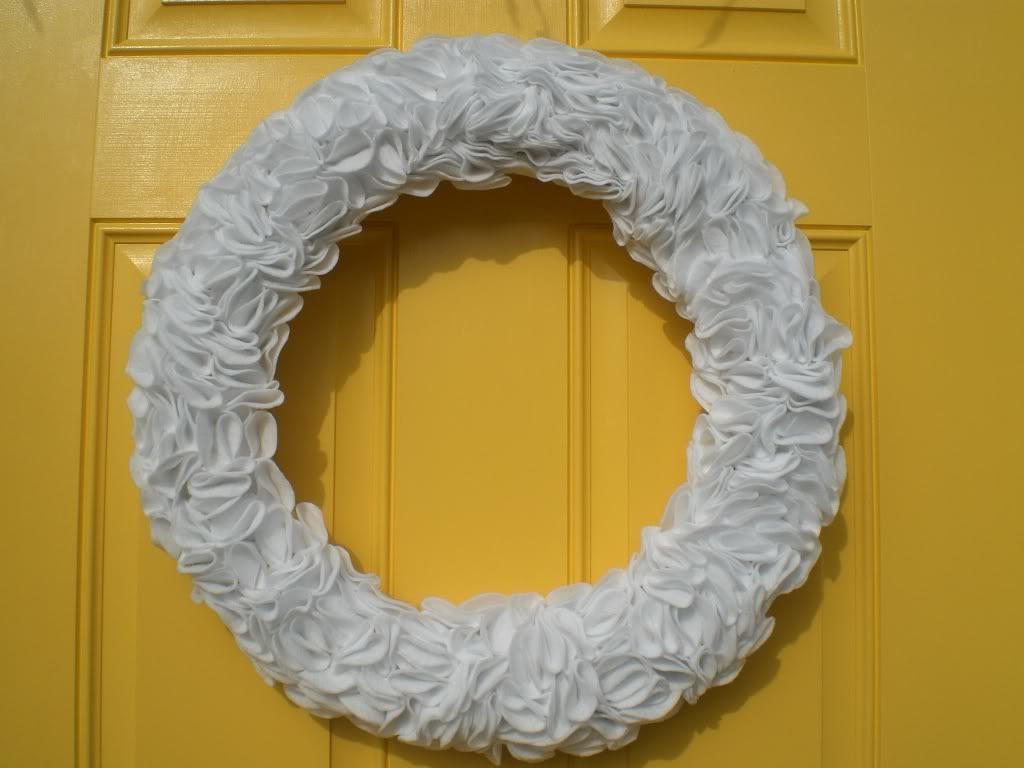 I really love it up close..............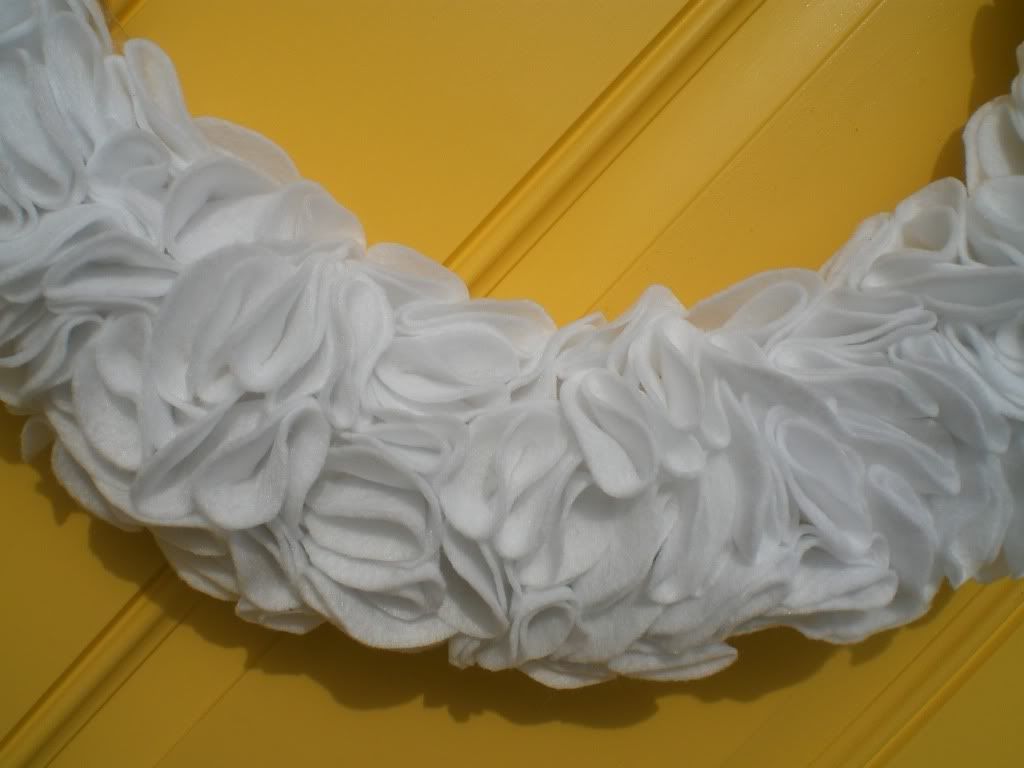 For directions on how to make this fluffy wreath. It was pretty easy, just took a long time. I had to do it in sessions. But I love how it turned out.
My mom was going to throw these reindeer away last year, so I took them. I thought they just needed some TLC so I decided to spray paint them a fun color. Here is the before: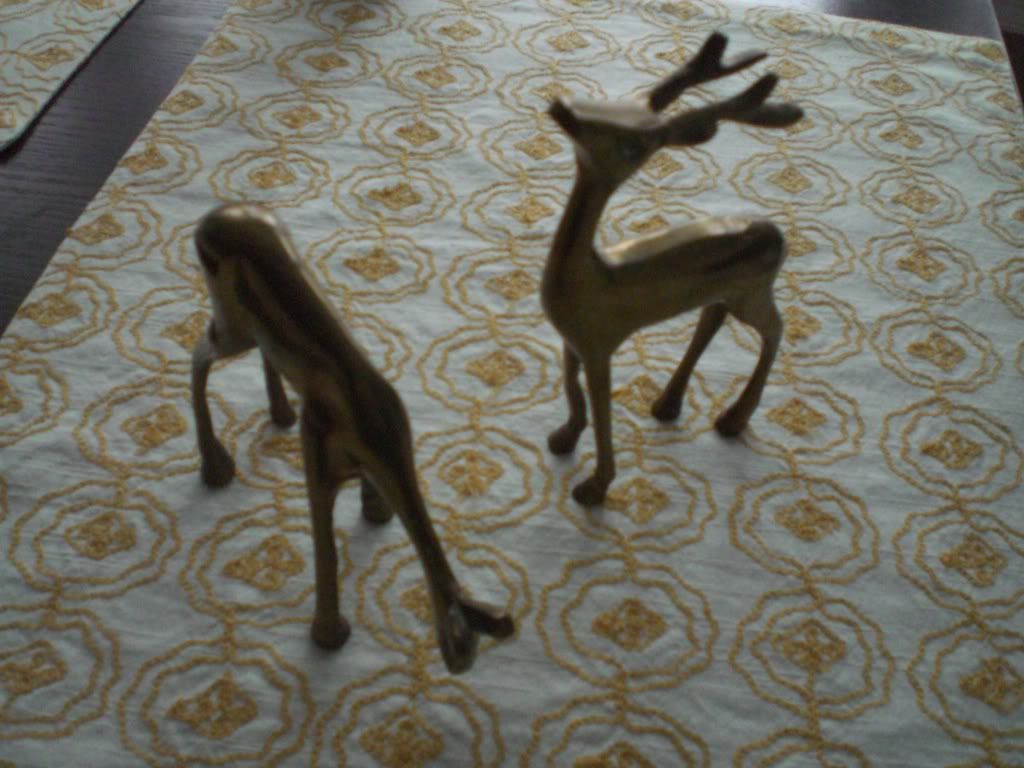 And here they are after I sprayed painted them red:
I love how they turned out. This was my first real project with spray paint, and it was so easy. Makes me want to spray paint more things in the future.
The last thing I made was so cheap and easy. I found this
idea here
.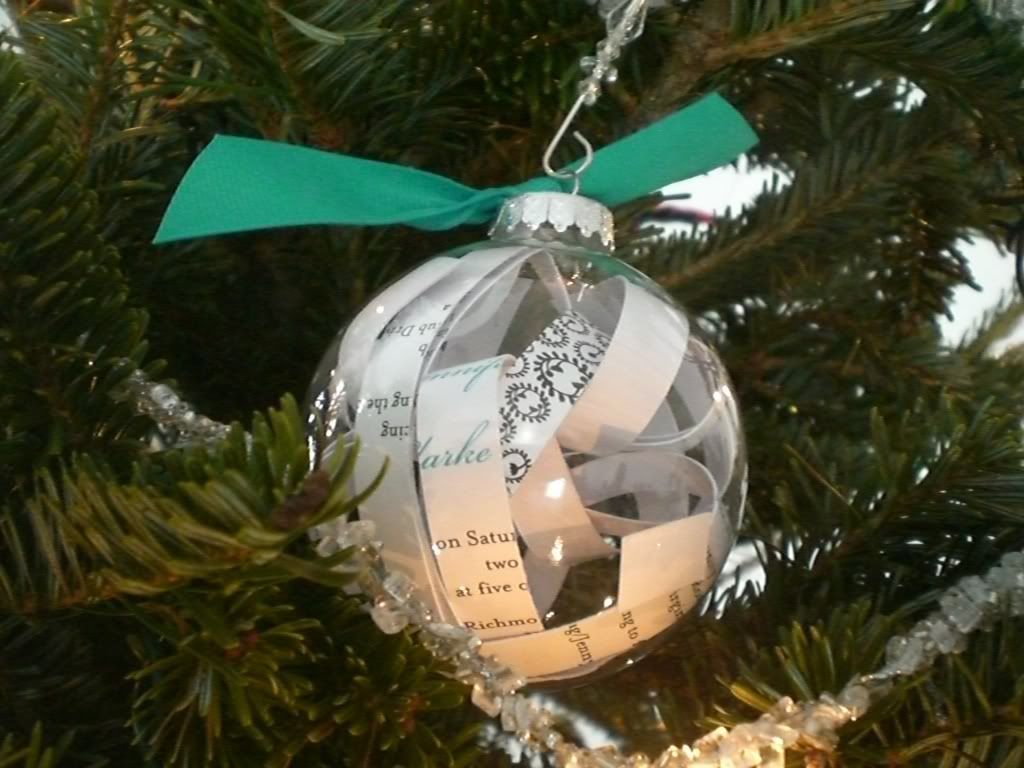 I basically just cut up our wedding invatation into strips and put it into a clear ornament I bought from Michael's. I love how it looks and you can see pieces of the design showing through.
Clarke always makes fun of me for my love of
pinterest,
but as you can see it pays off to "pin" all those great ideas!