So besides redoing our
door
I have been busy doing some other fun things around the house!
1. When the contractor came to redo our door and molding he also replaced the molding around our little side window, because that was rotted out too. He also replaced the entire window because somehow the original one broke a couple months ago. (Not sure how it broke, very frustrating.) So here is the before: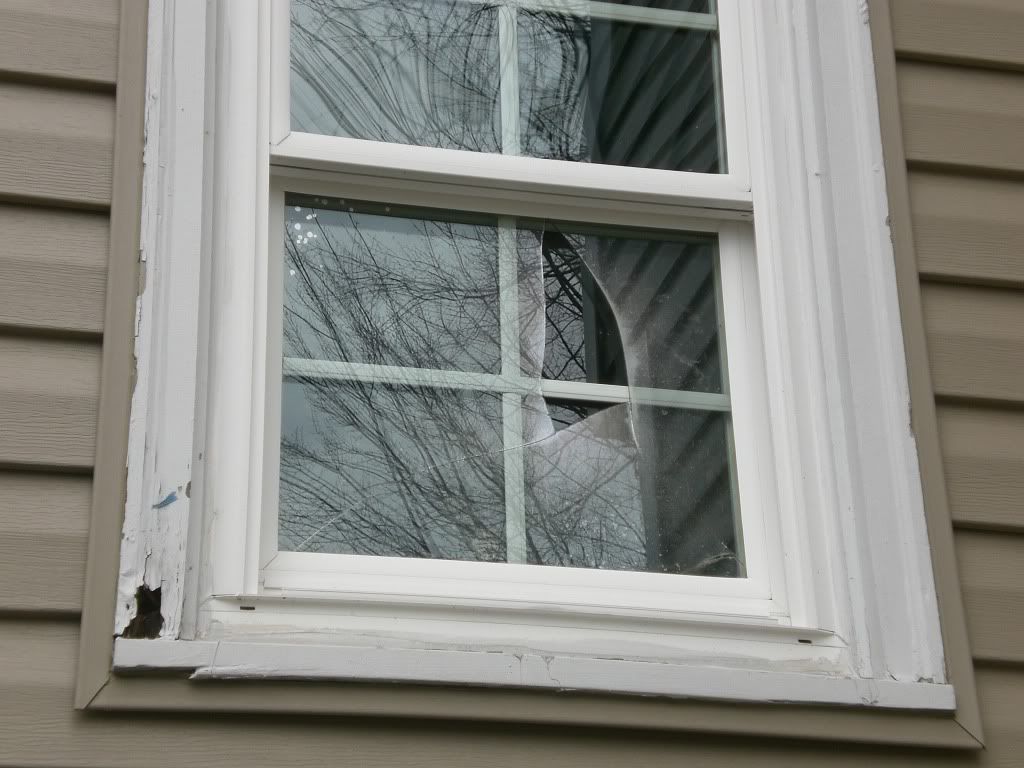 And here is the after: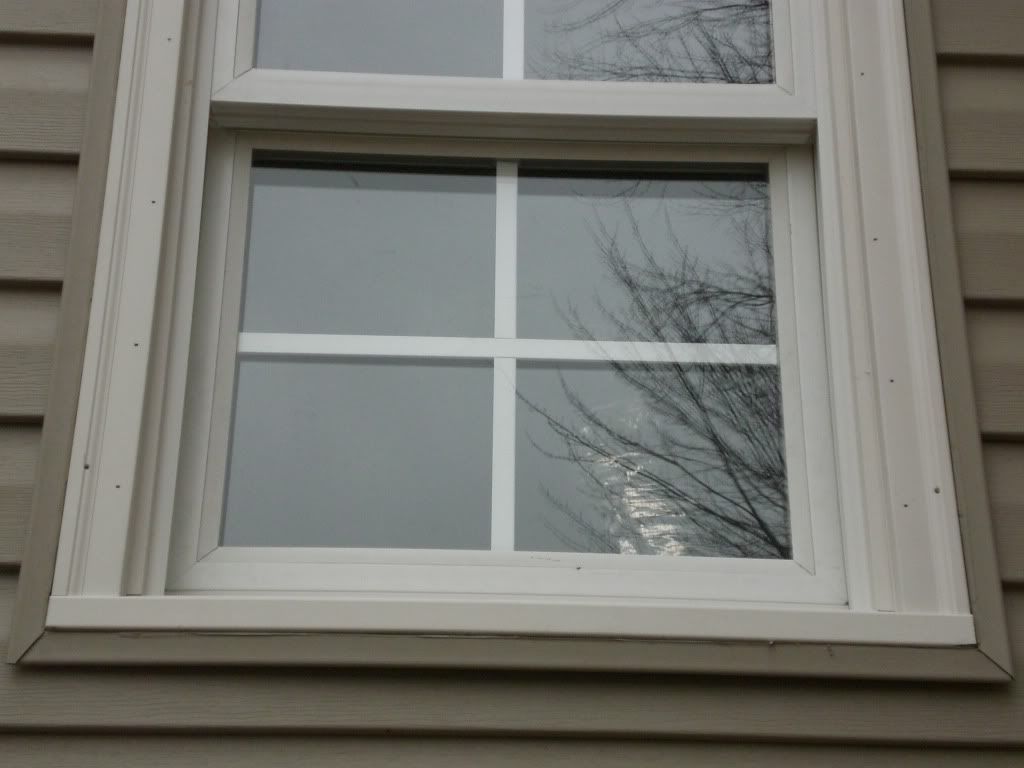 So much better!!!
2. Another thing on our to do list for the house was to change out the hardware in our downstairs vanity. I am pretty sure it was the original hardware from when the house was built 27 years ago. Here is the before:
I thought this was going to be an easy little project, but that wasn't the case. Apparently most don't make the same type of hinges that were on our cabinets, it took me 3 different tries before I finally got one that worked. The guy at Home Depot and Lowe's both told me 2 other types would work, but when I went to put them on, they didn't. I finally went down to Pleasant's Hardware and found the exact same one. I was so happy to finally find them!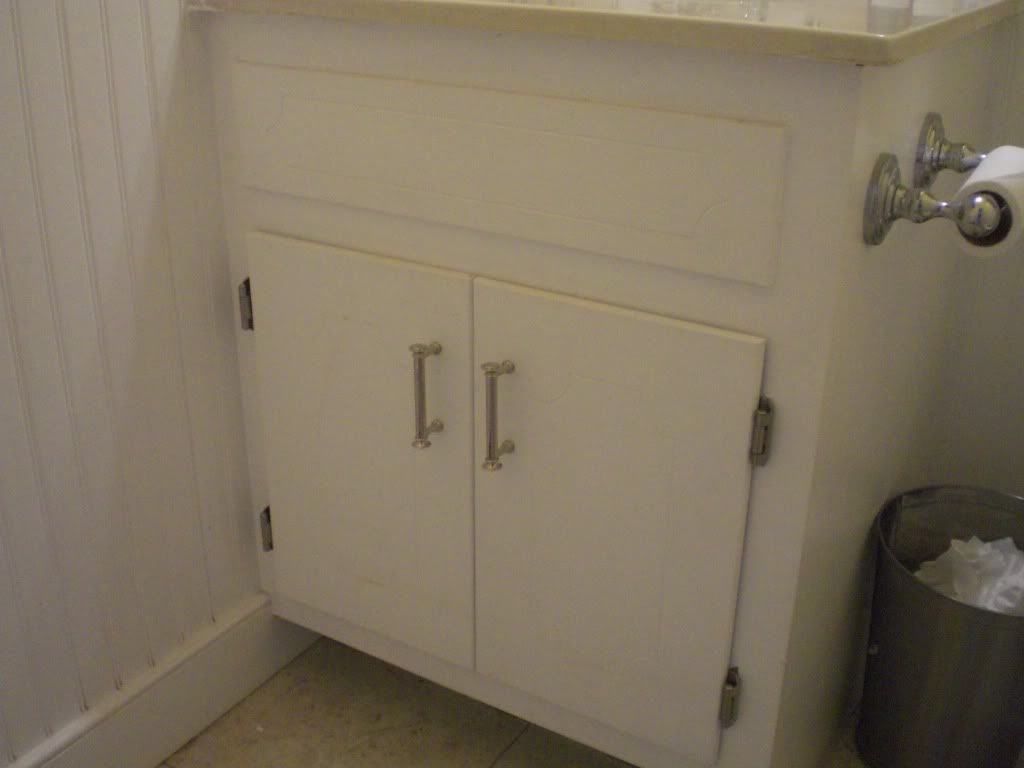 I love how they are silver and match all the other silver finishes. Note to self: remember this for when we change out the hinges in the kitchen.
3. And yet another thing from our house to do list that I never got to. I really wanted to paint the railing by our stairs white, since everything else is white. I finally got around to painting this as well. Here is the before: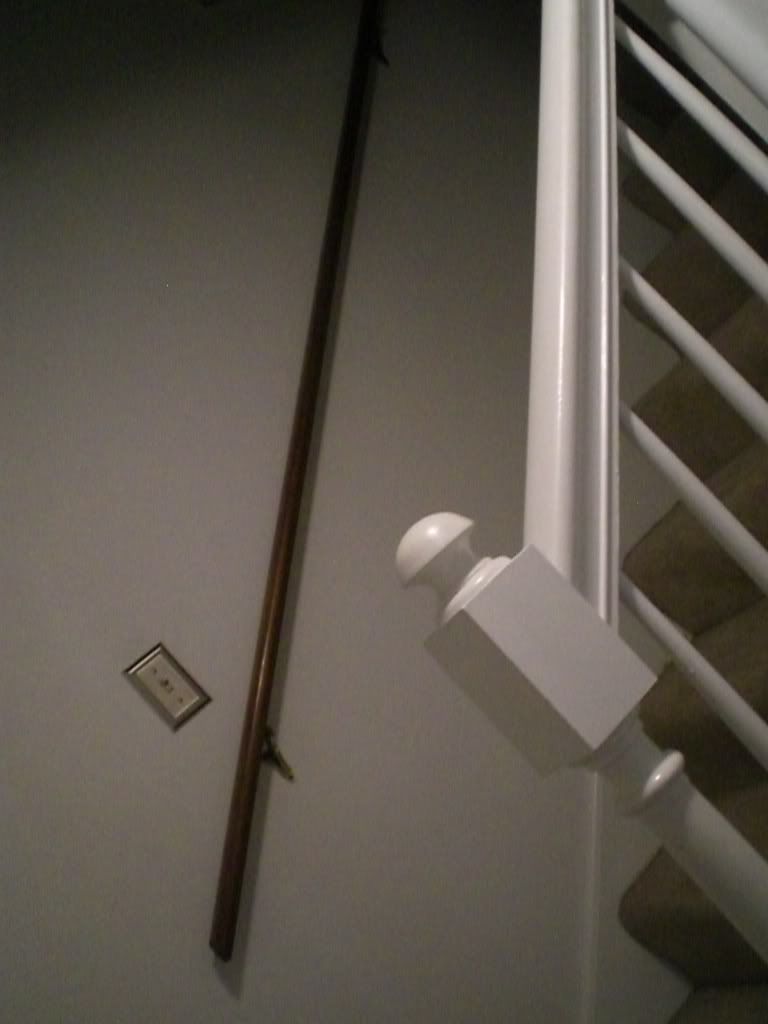 Here is the after: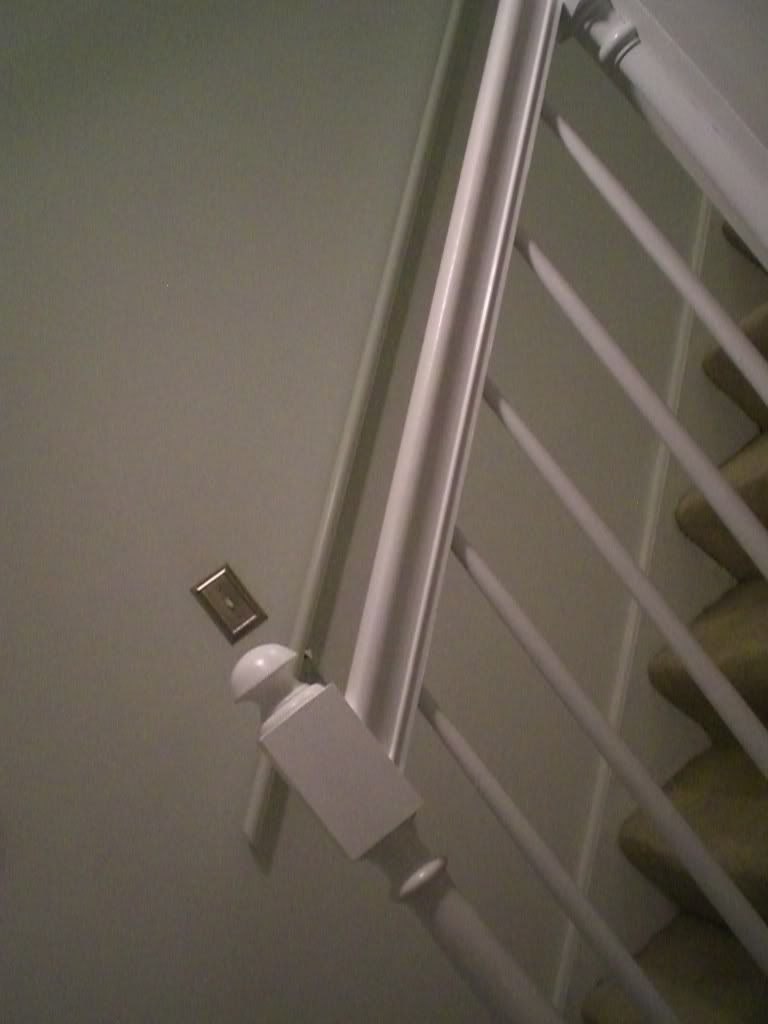 So glad it finally matches!
I know I always say my favorite thing about homeownership is making it our own, but it really is!!