So when we bought this house almost 2 years ago (I can't believe it's been that long!) we knew we wanted to paint the door a fun color. It was either pink or yellow.
Well after much thought I decided I wanted a yellow door. I thought yellow would flow with our other house colors better and then after seeing
this
I knew it had to be yellow.
Another thing on our never ending house to do list was fix this: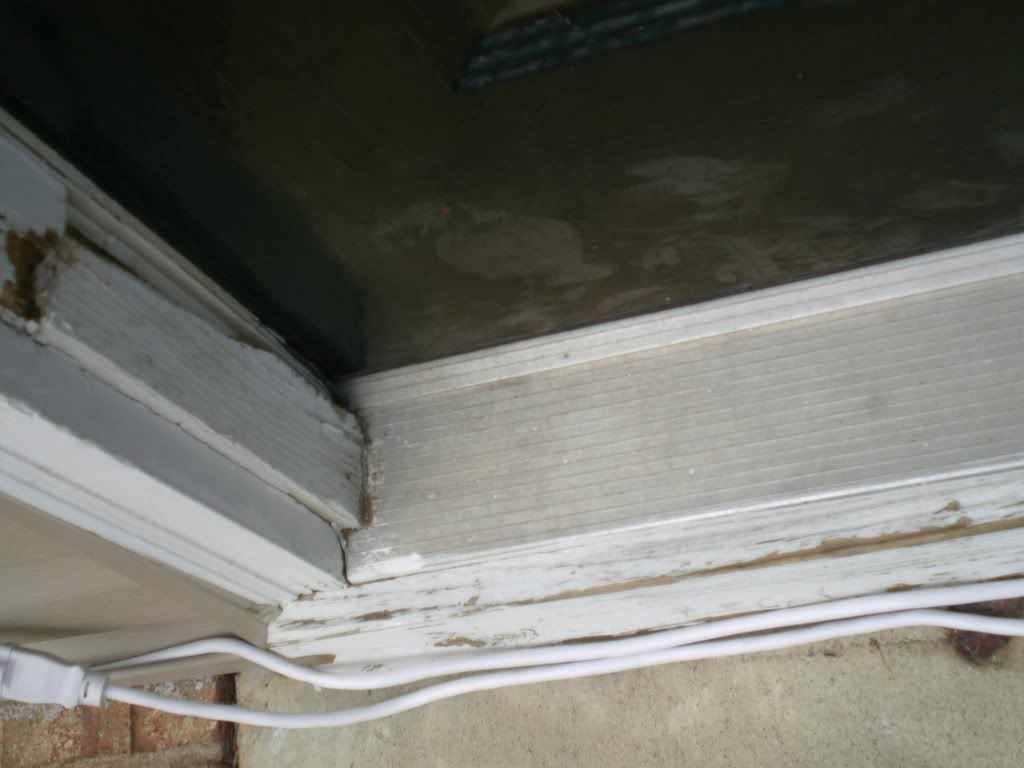 This picture doesn't do it justice, but it was the molding around our front door. (And the cords from our Christmas lights) All rotted out, very nice. We had been putting this off, because who really wants to spend money on new molding, but we eventually just hired a contractor to fix it.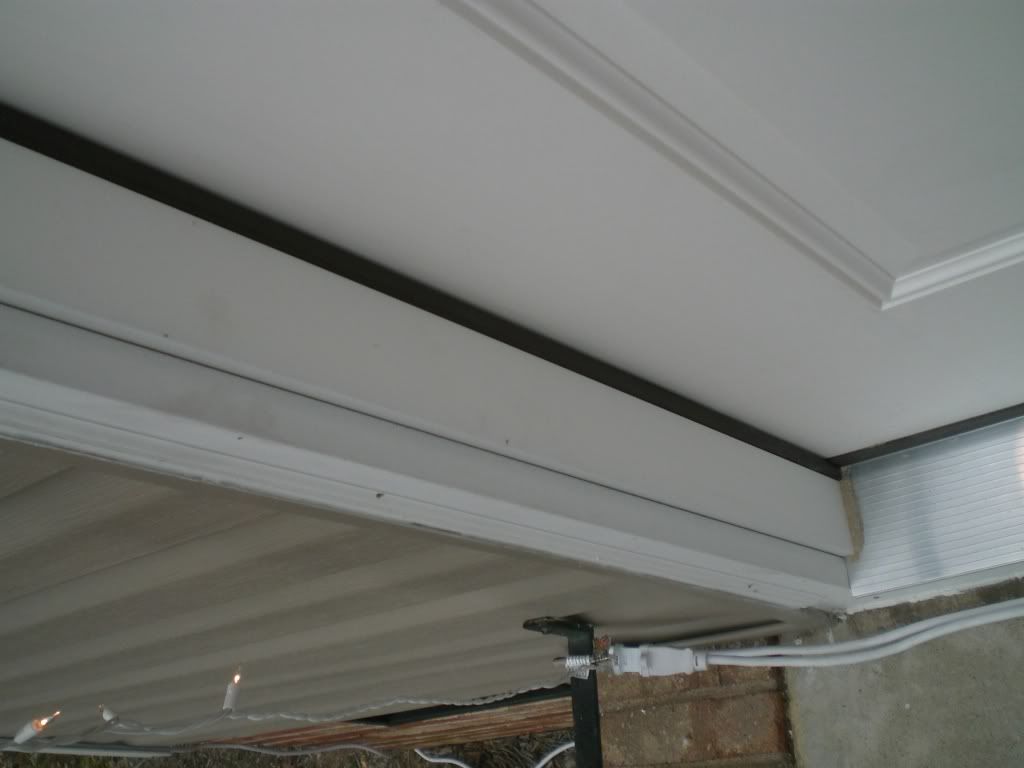 Here's the after. Doesn't it look so nice?! Ha! You will also notice the door is white because we got a new door as well. The old one was original to the house and was all cracked and just needed to be replaced. So here is what our house looks like with the white door:
I think it looks weird. So that brings us to the point of this post, the new door color!
So via advice from
younghouselove
I put up a bunch of paint chip colors to see what they looked like at different times of the day. One by one I took them down and then I had two left. Clarke made the final choice between the last two (I just couldn't decide) and we were off to Lowe's to get our Gypsy Gold paint.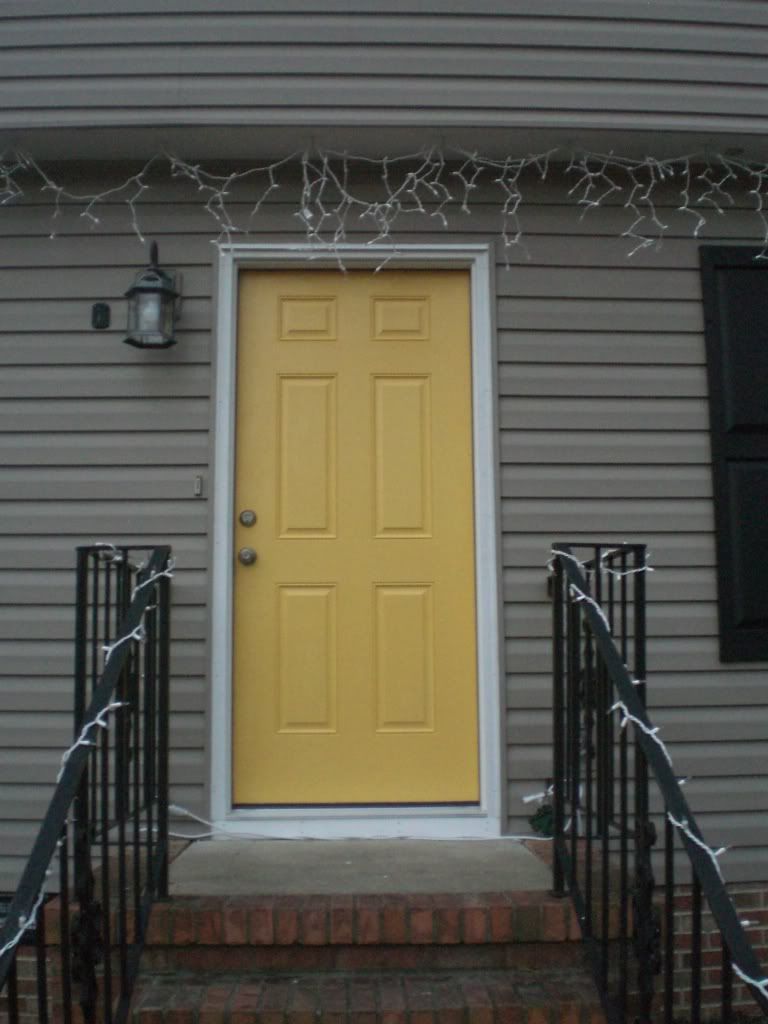 Ta Da! I love the way it turned out. So bright and cheery!!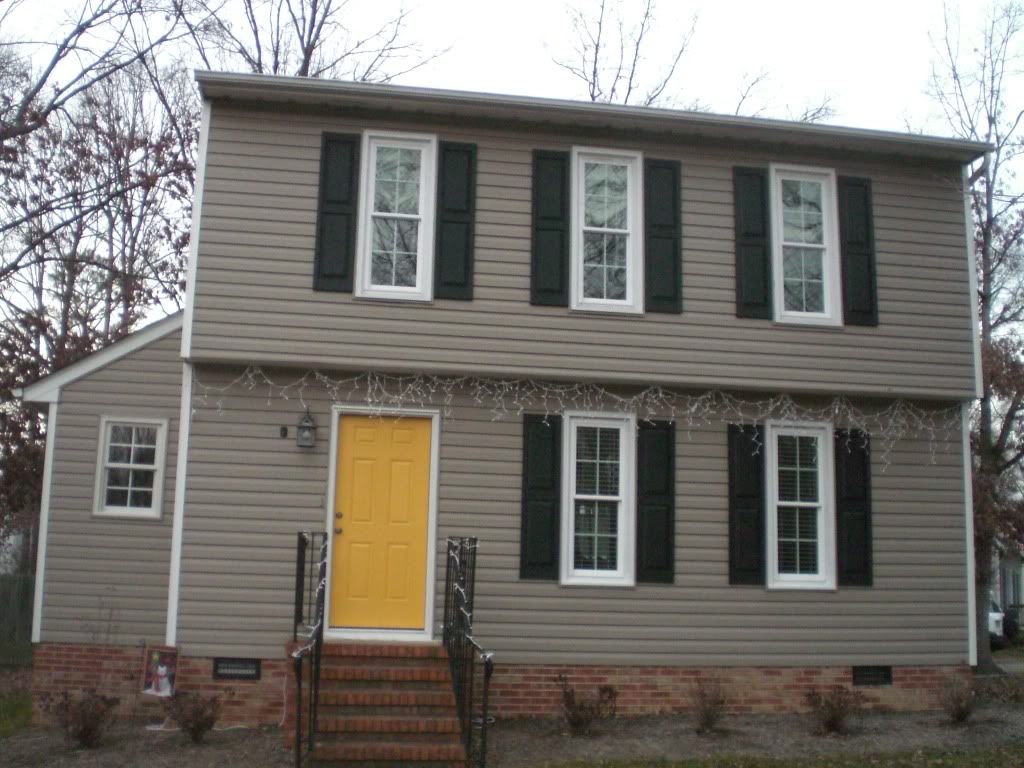 Here is the whole house. I can't wait for the spring to see when our azaleas bloom bright pink how it looks with the yellow. And to think it only took me almost 2 years? Love it!!