"But he was pierced for our transgressions, he was crushed for our iniquities; the punishment that brought us peace was upon him, and by his wounds we are healed." ~Isiaiah 53:5


I just love that verse. By his wounds, we are healed. It's so true. Because of the pain he bore on the cross, we are saved. What a wonderful savior we have! Easter is such a sweet reminder of that.
We've had a great Easter. We started off the day at church, which was great as usual. Then we went to my mom's house for a big Easter lunch.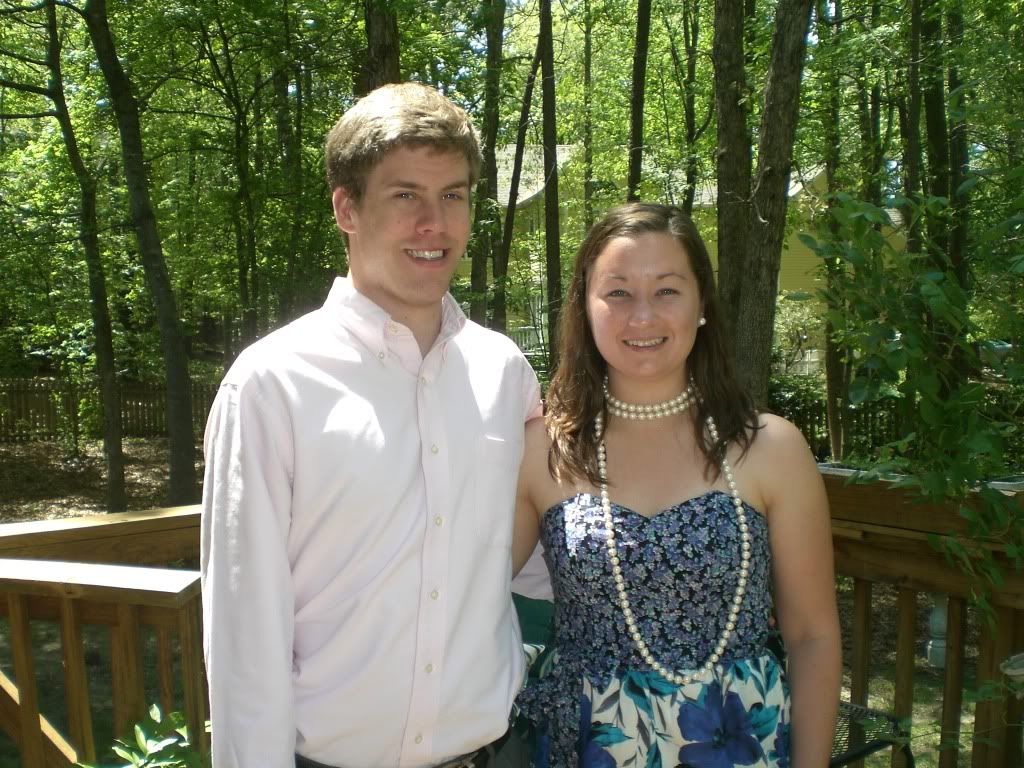 Me and Clarke at my mom's house.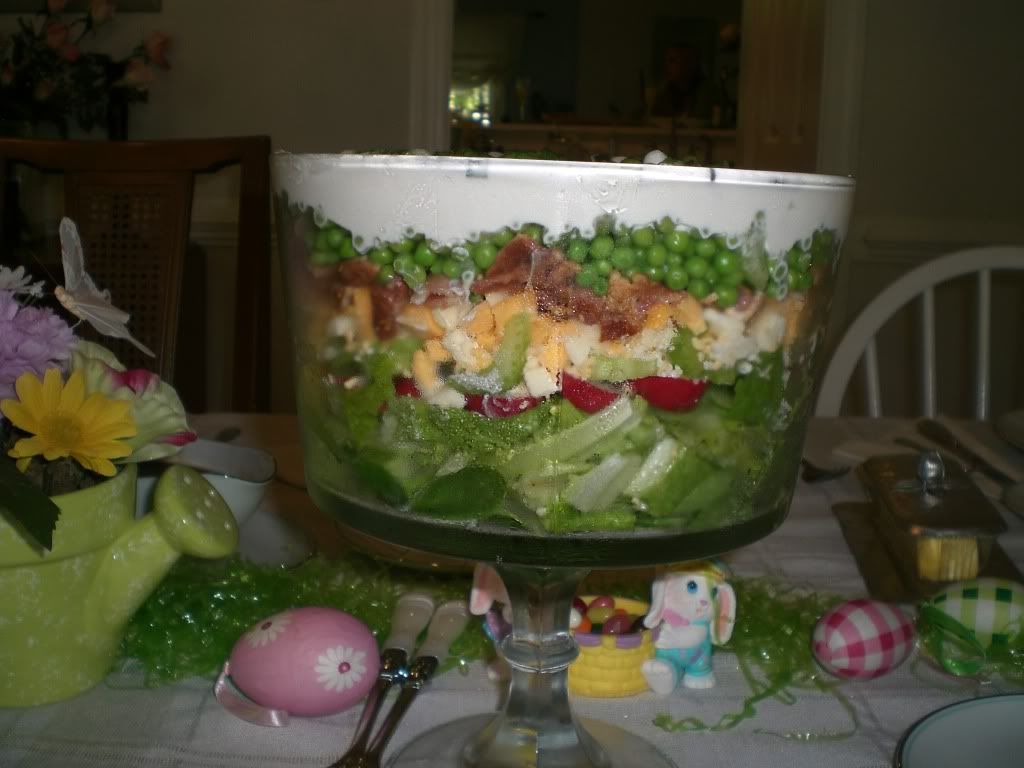 This was a seven layer salad my mom made. It was so good, and it looked so pretty. We didn't want to eat it.
Now, I'm just enjoying all the candy from my Easter basket. Yes, I still get a basket, even though I'm 27 years old!!
I hope everyone had a wonderful Easter as well!