In an earlier
post
I shared about our tradition of celebrating our wedding anniversaries. But even thought we technically already celebrated we still went out last night. We had dinner at
Maggianos
, which is always a favorite of ours. In fact, it's where we had our rehersal dinner 2 years ago.
I can't believe how long my hair was back then! But I digress, we love Maggianos.
Afterwards, we had icecream and wine back at our house.
And, because he knows I love them, Clarke brought me flowers.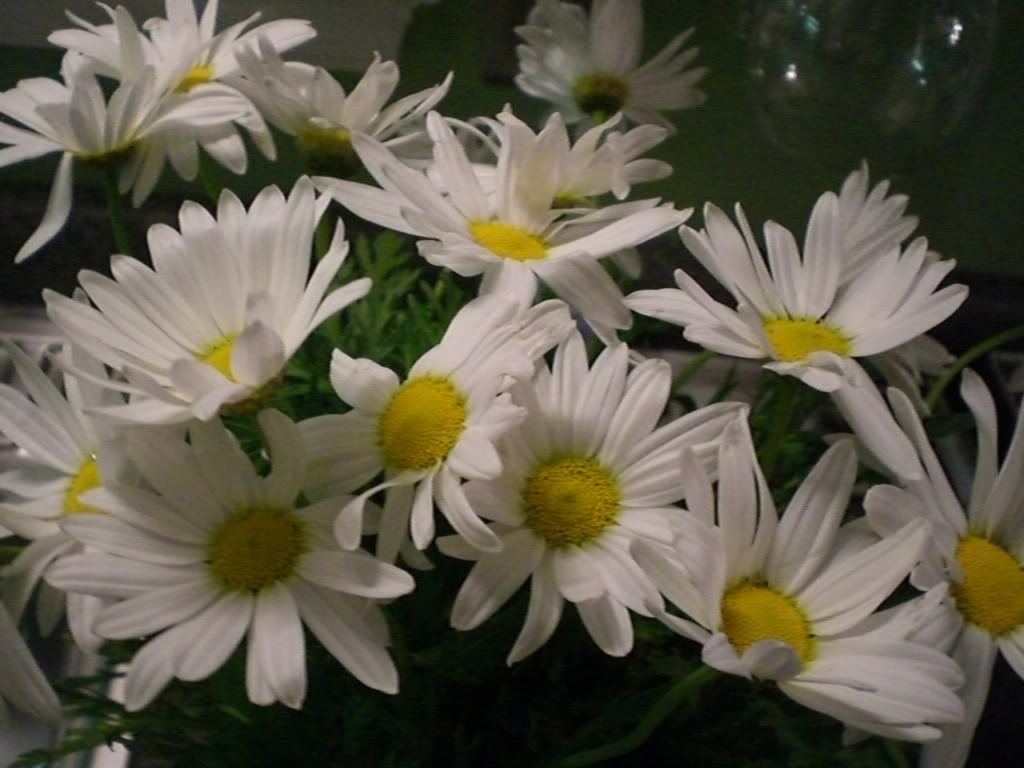 It was such a great anniversary. Here's to many many more!!