I've been going through internet withdrawal! My computer got a virus and it's been at my mom's getting fixed. I finally got it back today, and couldn't wait to get on here!
I have been enjoying spring break. It's been so nice to get some rest, and catch up on my sleep.
I finally hung up the curtains we bought back in February. It took me all day. Of course I bought the wrong size rod, then had to go back and exchange it, and things always take longer than I originally anticipated. But they are up, and I love how they look!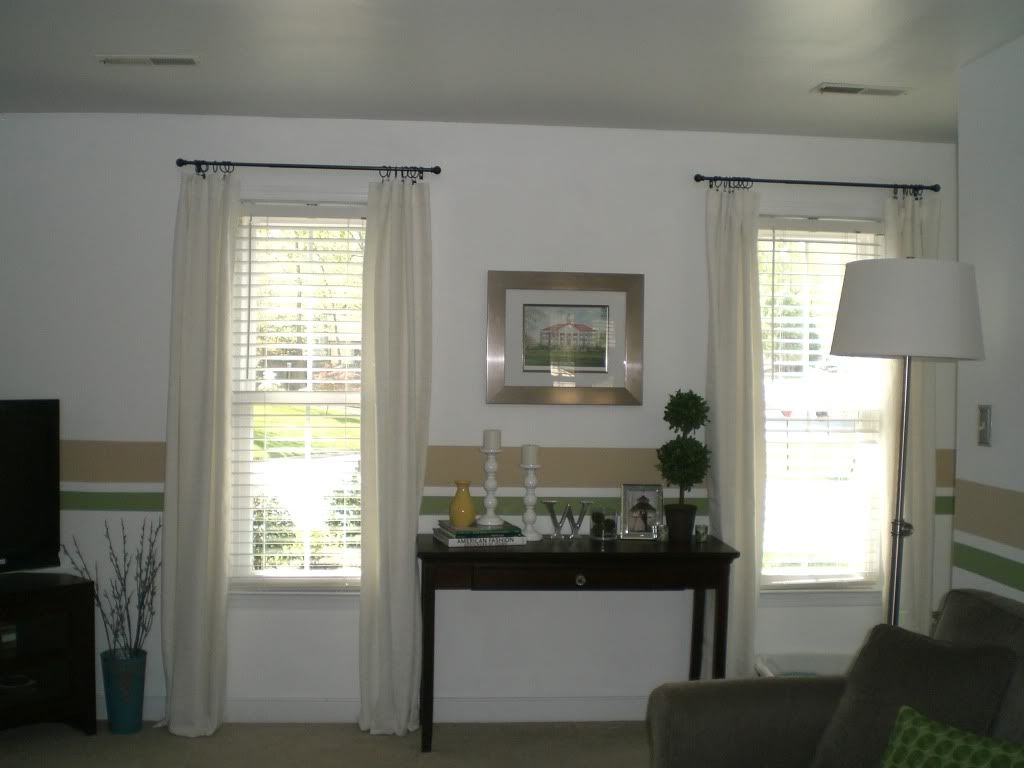 I've been enjoying lunch out with friends and family. I tried a new place downtown,
Cafe Rustica,
it was really good.
I had a great time with my girlfriend's tonight. We finished planning a bridal shower (can't wait to share the decorations I made earlier this week).
The flowers are blooming in my yard. They look so pretty, and it makes me happy.
And that about sums up my spring break! I can't believe we only have 8 weeks left when I return on Monday. Where did the time go?