I
posted
at the beginning of the year about some things I wanted to accomplish this year. One of them was working on the yard. So, this past week we finally planted some azalea bushes out in front of our house.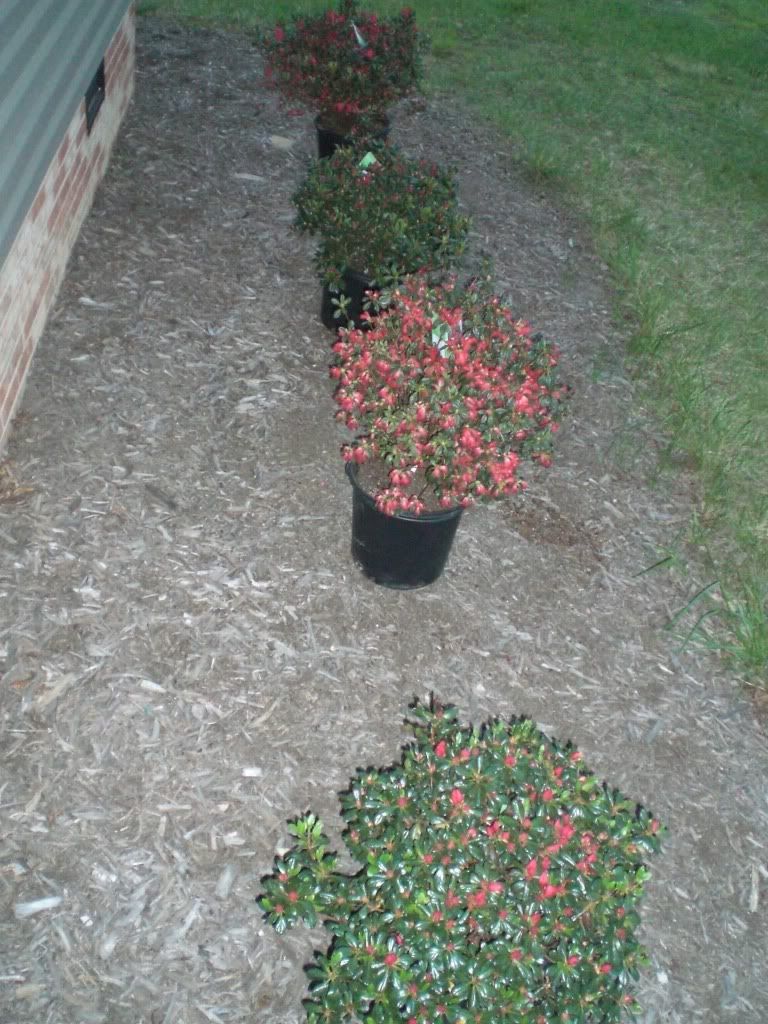 The bushes all ready to go. I can't wait for them to get a little bigger.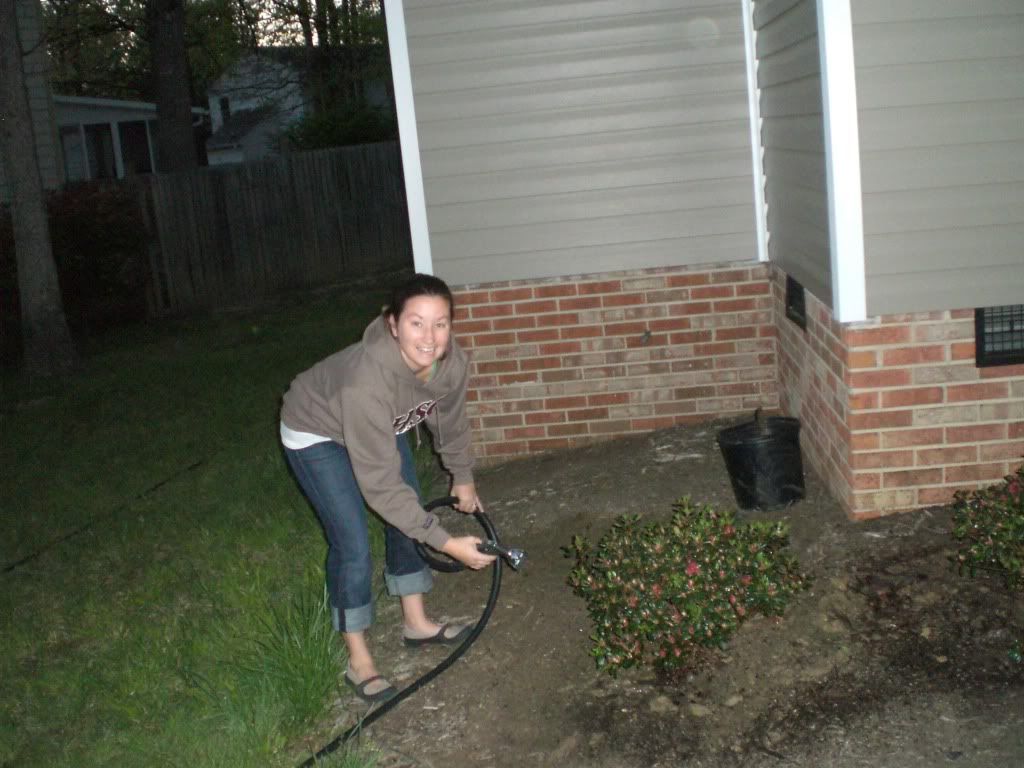 Me hard at work! I love how they look. I still need to take a picture of the whole house with them, but we still have to mulch. I just hope they don't die...I've never had good luck with plants in the past.