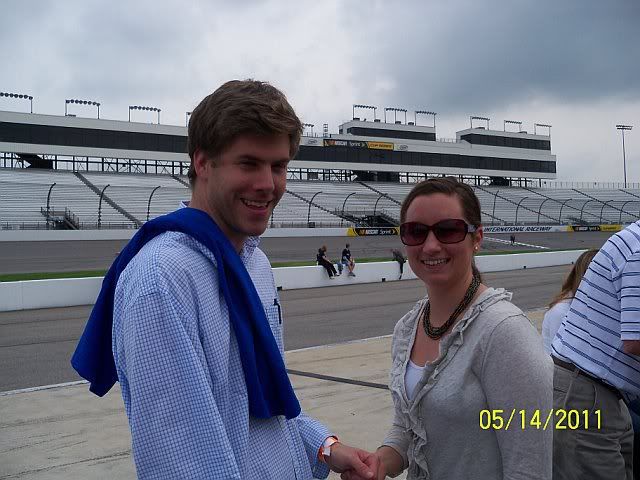 The race was held at
Richmond International Raceway
. We got to walk on the actual racetrack, which was really neat. Although some parts were kinda hard to walk around because of the incline. (I never knew how steep the inclines are around the corners of a racetrack!)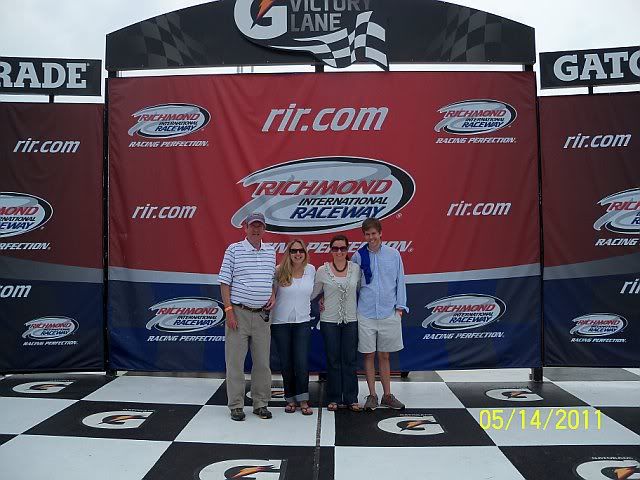 Here we are at victory lane. This was a neat little area inside the track. I'm not sure if this is where the racecar drivers actually go or not? I've never been to a race before.
And here is the reason why I walked and fundraised. To support my hubby. He is blessed that he hasn't had a flair up from his Ulcerative Colitis in about a year. We are hoping to keep it that way!
Overall it was a great event, so glad the rain held off and we were able to still go!