This past weekend we took a little road trip up north. We both had never been to Philly so we thought we would head up for the day. Since my dad lives in Baltimore, which is only an hour away, we decided to spend Saturday night there. It worked out well.
After eating some authentic philly cheesesteaks we saw the
liberty bell
. We actually didn't have to wait in line that long. After seeing all the historical stuff we headed over to the
Philadelphia Museum of Art
.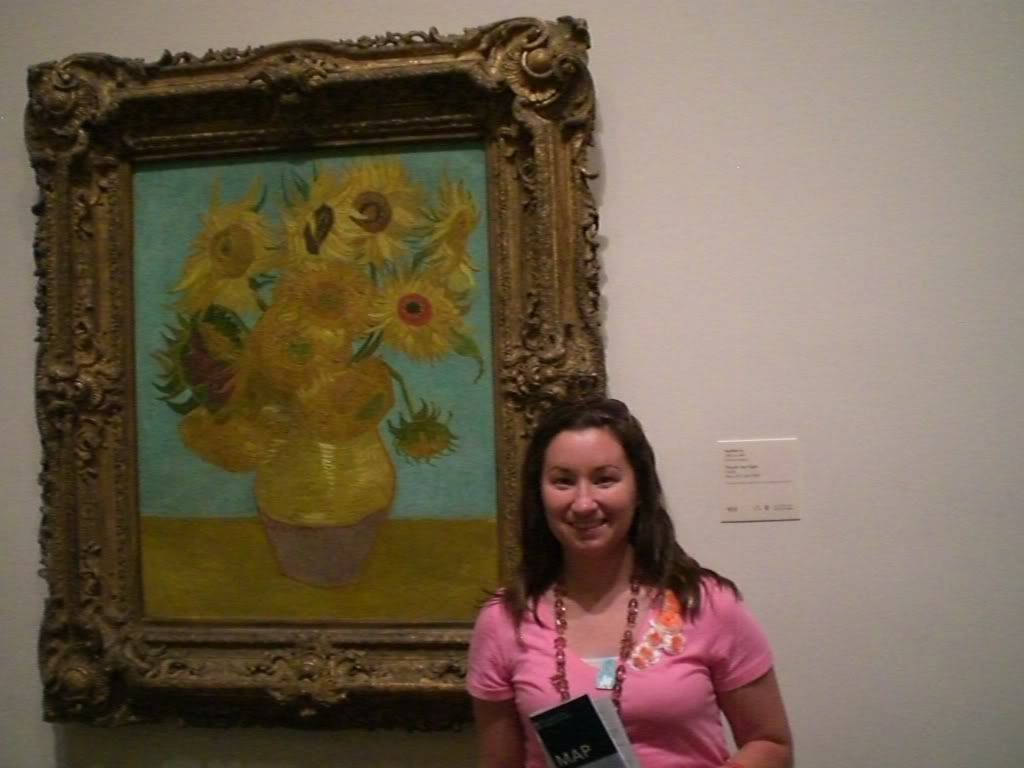 Here I am with Van Gogh's famous sunflowers. I loved this museum. It was huge, and they had so many great works of art. It was definitely my favorite part of the trip!
I had to snap my picture real quick on the famous steps from Rocky outside the museum.
And before we left we stopped by the famous love park. I figured it wouldn't be as big as I thought (because that always happens) and it wasn't. But it was still really neat.
We loved Philadelphia, and I can't believe how much we saw and did in just one day! Next post will be about Baltimore!