I had a very busy, but fun day yesterday. I taught the preschool class at my church, then had lunch with the in-laws. After that I headed over to my favorite soon to be six year old's birthday party!
I just can't believe how big she's gotten. I have pictures of her from every birthday. Here we are at her first one:
This seems forever ago.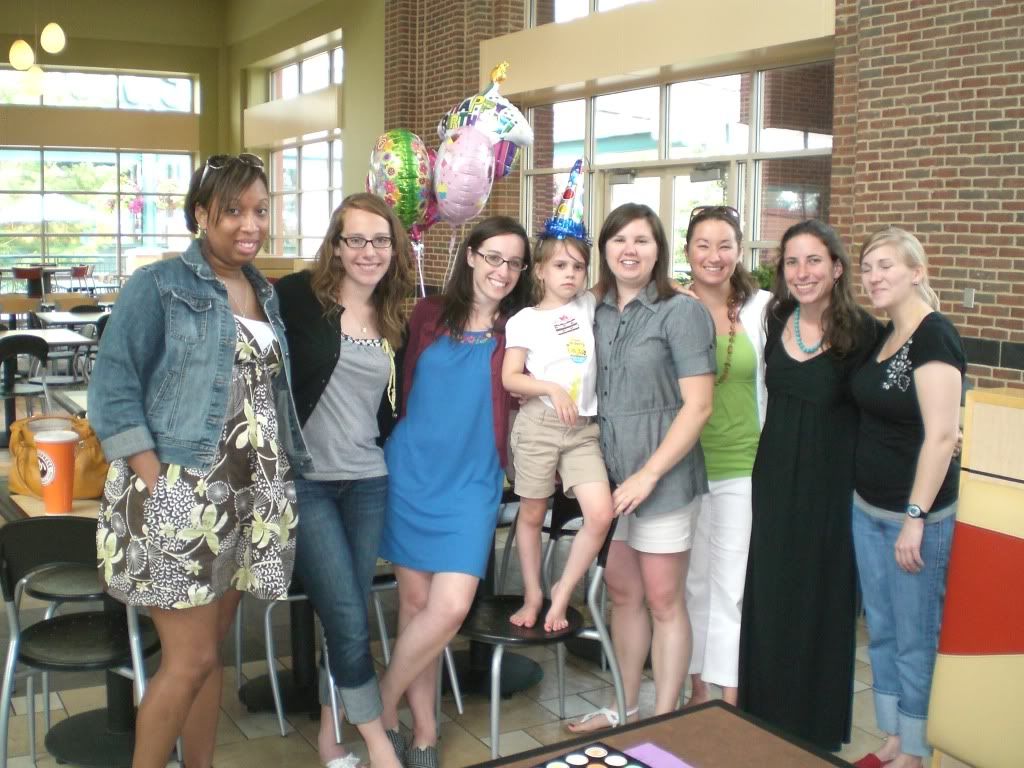 We had the hardest time getting this picture. And this still isn't the best, but it's all of us.
Here we are 2 years ago at her 4th birthday party.
I had a great time at her birthday party. Afterwards a bunch of us went to The Crazy Greek for dinner. (We had planned on going to the Greek festival, but by the time we got there they were sold out of everything!)
I went to bed early that night. Whew!